What next is a new feature where you guys get to pick our next reads. Either series or just a single book.
Jenn-


Choose: A quick death…Or slow poison...

About to be executed for murder, Yelena is offered an extraordinary reprieve. She'll eat the best meals, have rooms in the palace—and risk assassination by anyone trying to kill the Commander of Ixia.

And so Yelena chooses to become a food taster. But the chief of security, leaving nothing to chance, deliberately feeds her Butterfly's Dust—and only by appearing for her daily antidote will she delay an agonizing death from the poison.

As Yelena tries to escape her new dilemma, disasters keep mounting. Rebels plot to seize Ixia and Yelena develops magical powers she can't control. Her life is threatened again and choices must be made. But this time the outcomes aren't so clear...
Meghan Chase has a secret destiny; one she could never have imagined.




Something has always felt slightly off in Meghan's life, ever since her father disappeared before her eyes when she was six. She has never quite fit in at school or at home.

When a dark stranger begins watching her from afar, and her prankster best friend becomes strangely protective of her, Meghan senses that everything she's known is about to change.

But she could never have guessed the truth - that she is the daughter of a mythical faery king and is a pawn in a deadly war. Now Meghan will learn just how far she'll go to save someone she cares about, to stop a mysterious evil, no faery creature dare face; and to find love with a young prince who might rather see her dead than let her touch his icy heart.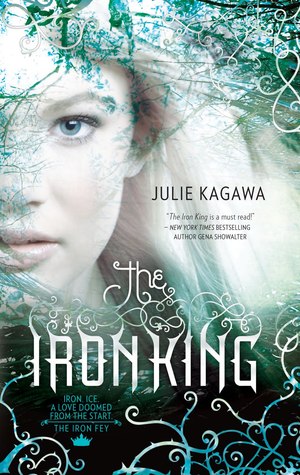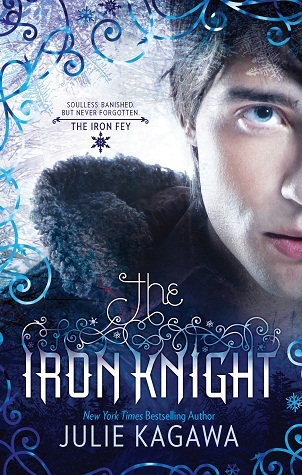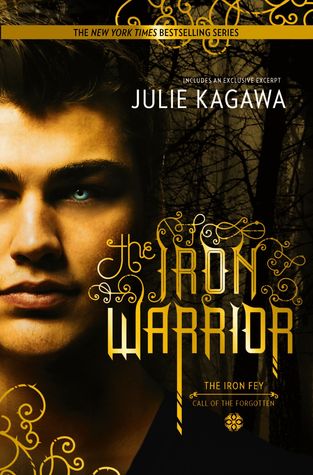 Soul Screamers by Rachel Vincent



She doesn't see dead people. She senses when someone near her is about to die. And when that happens, a force beyond her control compels her to scream bloody murder. Literally.

Kaylee just wants to enjoy having caught the attention of the hottest guy in school. But a normal date is hard to come by when Nash seems to know more about her need to scream than she does. And when classmates start dropping dead for no apparent reason, only Kaylee knows who'll be next.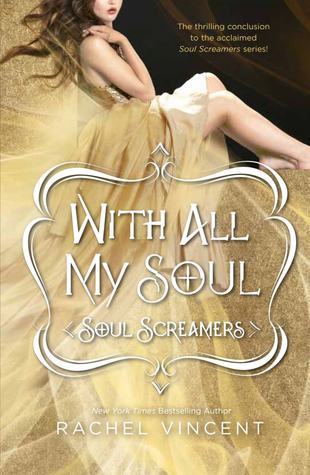 What Should Jenn Read in May?
Ash-
I'm still trying to finish The Finishing School series. So I'll just have the other series be the one y'all vote on.



Miranda's disbelief turns to fear in a split second when a meteor knocks the moon closer to the earth. How should her family prepare for the future when worldwide tsunamis wipe out the coasts, earthquakes rock the continents, and volcanic ash blocks out the sun? As summer turns to Arctic winter, Miranda, her two brothers, and their mother retreat to the unexpected safe haven of their sunroom, where they subsist on stockpiled food and limited water in the warmth of a wood-burning stove.

Told in journal entries, this is the heart-pounding story of Miranda's struggle to hold on to the most important resource of all--hope--in an increasingly desperate and unfamiliar world.
Imagine a world where you might disappear any minute, only to find yourself alone in a grey sickly land, with more horrors in it than you would ever wish to know about. And then you hear a horn and you know that whoever lives in this hell has got your scent and the hunt has already begun.




Could you survive the Call?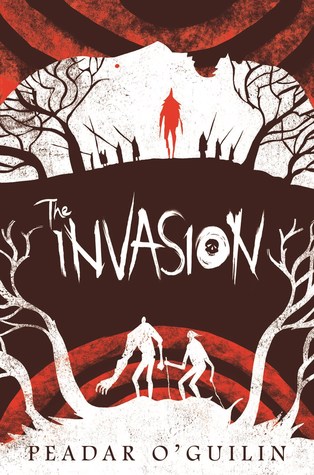 Something Strange and Deadly by Susan Dennard
Sixteen-year-old Eleanor Fitt's brother is missing. After discovering the Dead are rising and wreaking havoc in Philadelphia, she knows that her brother is involved.




So Eleanor enlists the help of the Spirit-Hunters. This motley crew, hired to protect the city from supernatural forces, is after the necromancer who has been reanimating corpses. Their skills can save her brother. Yet as Eleanor spends time with the Spirit-Hunters and their handsome inventor, Daniel, the situation becomes dire. Now not only is her reputation at risk, but her very life hangs in the balance.




In Something Strange and Deadly, Susan Dennard weaves together beautifully imagined scenes of action, adventure, and vivid Victorian life to create an entertaining steampunk tapestry of humor, horror, and romance. Readers will be intrigued from the start.
What Should Ash Read in May?