Genre Definition and Recommendation is a feature where I will define a genre and a sub-genre definition and the make some recommendations.


Fantasy is a genre of fiction that commonly uses magic and other supernatural phenomena as a primary plot element, theme, or setting. Many works within the genre take place in imaginary worlds where magic is common. Fantasy is generally distinguished from the genre of science fiction by the expectation that it steers clear of scientific themes, though there is a great deal of overlap between the two, both of which are subgenres of speculative fiction.
Sword and Sorcery Fantasy
Definition found on Wikipedia
Sword and sorcery (S&S), or heroic fantasy,[1] is a sub-genre of fantasy and historical fantasy, generally characterized by sword-wielding heroes engaged in exciting and violent conflicts. An element of romance is often present, as is an element of magic and the supernatural. Unlike works of high fantasy, the tales, though dramatic, focus mainly on personal battles rather than world-endangering matters.[2]



A princess must find her place in a reborn world.




She flees on her wedding day.




She steals ancient documents from the Chancellor's secret collection.




She is pursued by bounty hunters sent by her own father.




She is Princess Lia, seventeen, First Daughter of the House of Morrighan.




The Kingdom of Morrighan is steeped in tradition and the stories of a bygone world, but some traditions Lia can't abide. Like having to marry someone she's never met to secure a political alliance.




Fed up and ready for a new life, Lia flees to a distant village on the morning of her wedding. She settles in among the common folk, intrigued when two mysterious and handsome strangers arrive—and unaware that one is the jilted prince and the other an assassin sent to kill her. Deceptions swirl and Lia finds herself on the brink of unlocking perilous secrets—secrets that may unravel her world—even as she feels herself falling in love.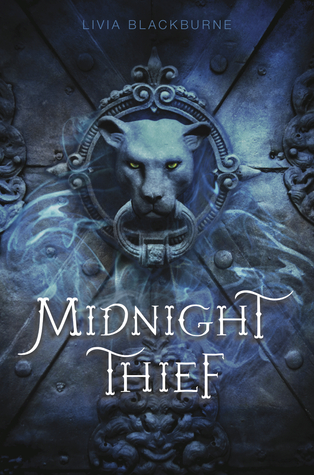 Midnight Thief by Livia Blackburne






Growing up on Forge's streets has taught Kyra how to stretch a coin. And when that's not enough, her uncanny ability to scale walls and bypass guards helps her take what she needs.




But when the leader of the Assassins Guild offers Kyra a lucrative job, she hesitates. She knows how to get by on her own, and she's not sure she wants to play by his rules. But he's persistent—and darkly attractive—and Kyra can't quite resist his pull.




Tristam of Brancel is a young Palace knight on a mission. After his best friend is brutally murdered by Demon Riders, a clan of vicious warriors who ride bloodthirsty wildcats, Tristam vows to take them down. But as his investigation deepens, he finds his efforts thwarted by a talented thief, one who sneaks past Palace defenses with uncanny ease.




When a fateful raid throws Kyra and Tristam together, the two enemies realize that their best chance at survival—and vengeance—might be to join forces. And as their loyalties are tested to the breaking point, they learn a startling secret about Kyra's past that threatens to reshape both their lives.




In her arresting debut novel, Livia Blackburne creates a captivating world where intrigue prowls around every corner—and danger is a way of life.
What Do you Recommend?