Delightful Discoveries are books that I have discovered recently... old, new, just released... from blogs, Goodreads, libraries, friends, or bookstores.

A spinning wheel. A prick of a finger. A terrible curse.

One hundred years after falling asleep, Princess Aurora wakes up to the kiss of a handsome prince and a broken kingdom that has been dreaming of her return. All the books say that she should be living happily ever after. But as Aurora understands all too well, the truth is nothing like the fairytale.

Her family is long dead. Her "true love" is a kind stranger. And her whole life has been planned out by political foes while she slept. Everyone expects Aurora to marry her betrothed and restore magic and peace to the kingdom before revolution tears it apart. But after a lifetime spent locked in a tower for her own safety, Aurora longs for the freedom to make her own choices. When she meets a handsome rebel, he tempts her to abandon everything for a different kind of life.

As Aurora struggles to make sense of her new world, she begins to fear that the curse has left its mark on her, a fiery and dangerous thing that might be as wicked as the witch who once ensnared her.

With her wedding day drawing near, Aurora must make the ultimate decision on how to save her kingdom: marry the prince or run.
The Wrong Side Of Right by Jenn Marie Thorne





Kate Quinn's mom died unexpectedly last year, leaving Kate grasping. But when the totally unexpected shows up in her living room, Kate must confront another reality she never thought possible—or thought of at all. Moving in with a politically powerful family she never knew she had, joining a presidential campaign in support of a man she barely knows, and falling for a rebellious boy who may not have the purest motives—this is Kate's new life. But who is Kate? When what she truly believes flies in the face of the campaign's talking points, Kate must decide. Does she turn to the family she barely knows, the boy she knows but doesn't necessarily trust, or face a third, even scarier option?




Set against a backdrop of politics and family conflict, this is a story of personal responsibility, delicious, complicated romance, and trying to discover who you are even as everyone tells you who you should be.

Set in a terrifyingly brutal Rome-like world, An Ember in the Ashes is an epic fantasy debut about an orphan fighting for her family and a soldier fighting for his freedom. It's a story that's literally burning to be told.

LAIA is a Scholar living under the iron-fisted rule of the Martial Empire. When her brother is arrested for treason, Laia goes undercover as a slave at the empire's greatest military academy in exchange for assistance from rebel Scholars who claim that they will help to save her brother from execution.

ELIAS is the academy's finest soldier— and secretly, its most unwilling. Elias is considering deserting the military, but before he can, he's ordered to participate in a ruthless contest to choose the next Martial emperor.

When Laia and Elias's paths cross at the academy, they find that their destinies are more intertwined than either could have imagined and that their choices will change the future of the empire itself.

Vow your blood and body to the empire.

Keep your heart for yourself.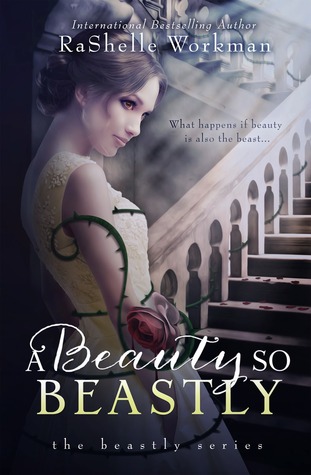 A Beauty so Beastly by RaShelle Workman



The stunning Beatrice Cavanaugh is considered American royalty. She has everything except the ability to love. Cursed on her eighteenth birthday, she becomes more beastly than ever, having a newfound craving for raw meat, and an undeniable yearning for the night. Bitterness is her only companion.

After accusing a maid of stealing, a disgustingly kind and exquisitely handsome guy named Adam shows up asking Beatrice to drop the charges against his mother.

Infuriated by his goodness, Beatrice vows to break him. Destroy him. Make him hurt the way she hurts. So she agrees. On one condition: Adam must take his mother's place as a servant in the mansion.

Because Beatrice won't stop until he's more beastly than she is.






Seventeen-year-old Ella Lawton spent her entire life living in the shadows of her identical twin sister's popularity, but she never dreamed of having Maddy's life; never wanted it. In fact, she's spent the last three years trying to separate herself from the group at school Maddy has chosen, preferring the quiet, safe confines of her sketchbook and the company of her best friend, Josh, to the constant battle for attention and popularity that has defined her sister's life.




When a heated argument and a tragic accident leaves her sister dead, Ella wakes up in the hospital surrounded by friends and loved ones who believe she is Maddy. She is overwhelmed by their joy when they realize she will live - a joy Ella is sure she would not see if they knew the truth, that it is Ella who survived, not her lovable, popular sister. After what she has done, she cannot bring herself to cause even more heartache and in that moment she makes the gut wrenching decision to assume her sister's life. Navigating her sister's popularity and boyfriend are hard enough, but Ella soon realizes that Maddy's life is full of secrets that have kept her popularity intact while slowly destroying her from the inside out. Caught in a web of lies and with no escape in sight, Ella is faced with two options - confess her deception and risk the hatred and betrayal of those around her, or give up all of her own dreams and continue down the destructive path her sister's life has mapped out for her.