Genre Definition and Recommendation is a feature where I will define a genre and a sub-genre definition and the make some recommendations.


Fantasy is a genre of fiction that commonly uses magic and other supernatural phenomena as a primary plot element, theme, or setting. Many works within the genre take place in imaginary worlds where magic is common. Fantasy is generally distinguished from the genre of science fiction by the expectation that it steers clear of scientific themes, though there is a great deal of overlap between the two, both of which are subgenres of speculative fiction.
Historical fantasy is a sub-genre of historical fiction, which contains the combination of history and fictitious plot (sometimes fantasy, like magic, demons, etc). It is used as an umbrella term for the sword and sorcery genre and sometimes, if fantasy is involved, the sword-and-sandal genre too. Stories fitting this classification generally take place prior to the 20th century.





Newly arrived in New Fiddleham, New England, 1892, and in need of a job, Abigail Rook meets R. F. Jackaby, an investigator of the unexplained with a keen eye for the extraordinary--including the ability to see supernatural beings. Abigail has a gift for noticing ordinary but important details, which makes her perfect for the position of Jackaby's assistant. On her first day, Abigail finds herself in the midst of a thrilling case: A serial killer is on the loose. The police are convinced it's an ordinary villain, but Jackaby is certain it's a nonhuman creature, whose existence the police--with the exception of a handsome young detective named Charlie Cane--deny.




Doctor Who meets Sherlock in William Ritter's debut novel, which features a detective of the paranormal as seen through the eyes of his adventurous and intelligent assistant in a tale brimming with cheeky humor and a dose of the macabre.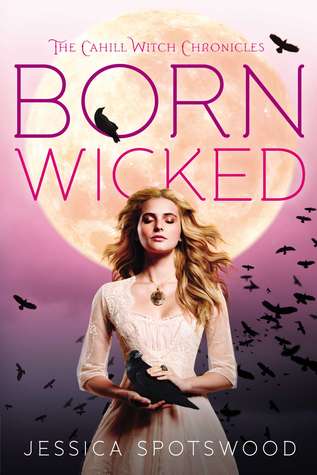 Born Wicked by Jessica Spotwood









Everybody knows Cate Cahill and her sisters are eccentric. Too pretty, too reclusive, and far too educated for their own good. But the truth is even worse: they're witches. And if their secret is discovered by the priests of the Brotherhood, it would mean an asylum, a prison ship—or an early grave.




Before her mother died, Cate promised to protect her sisters. But with only six months left to choose between marriage and the Sisterhood, she might not be able to keep her word... especially after she finds her mother's diary, uncovering a secret that could spell her family's destruction. Desperate to find alternatives to their fate, Cate starts scouring banned books and questioning rebellious new friends, all while juggling tea parties, shocking marriage proposals, and a forbidden romance with the completely unsuitable Finn Belastra.




If what her mother wrote is true, the Cahill girls aren't safe. Not from the Brotherhood, the Sisterhood—not even from each other.
What Do you Recommend?