Ever since Finn was born, and even before then, we would read to him. We wanted to show him reading from an early age. Now he loves us to read the same books, over, and over, and over. But it is the sweetest thing, when he likes to pick out a book and climb into our laps.
When Humperdink the baby elephant joins the children's playgroup, he seems friendly enough, but it soon becomes clear that he's not very good at the usual games the children play, like dressing up or hide-and-seek. When he breaks the children's favorite slide, everyone feels sad. But with a little patience and understanding the children soon discover that Humperdink is good at some things–especially if they use their imaginations–leading to a riotously fun conclusion. A delightful picture book with endearing artwork and a humorous story to engage young readers and help them gain an understanding about those different from themselves. This title helps children learn the key skill of playing with and accepting new friends, whatever their size, shape... or species! Exploring themes of empathy and imaginative play, this title is a must-have for young readers seeking to understand the world around them.
Do you like this book?
Yeah because I love elephants. I want to ride an elephant! OOH!
What's your favorite part of the book?
When they rode on his back and then they were in the jungle like with snakes and tigers!
What do you think of the cover?
It's soooo cute!
This book is absolutely adorable! Humperdink is an elephant friend who joins human kids at preschool. He's too big to join into any of their fun, and so they tell him that they will play what he wants to.
He takes them outside and they play and play like they're in the jungle. He even put the kids on his back.

After that they loved playing with Humperdink, their elephant friend.
The artwork is so cute and I think it's a great story about accepting friends and doing what they want too, because it makes them happy.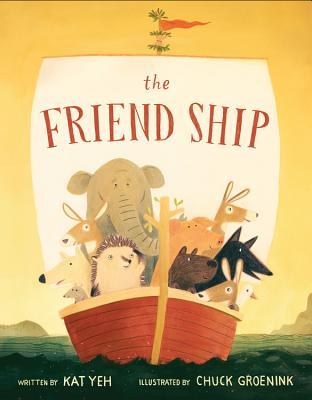 Sean Taylor is an award-winning writer of stories. He grew up telling lies, and he got pretty good at it, so now he writes them into full-blown adventures for comic books, graphic novels, magazines, book anthol ogies and novels. He makes stuff up for money, and he writes it down for fun. He's a lucky fellow that way.




He's best known for his work on the best-selling Gene Simmons Dominatrix comic book series from IDW Publishing and Simmons Comics Group. He has also written comics for TV properties such as the top-rated Oxygen Network series The Bad Girls Club. His other forays into fiction include such realms as steampunk, pulp, young adult, fantasy, super heroes, sci-fi, and even samurai frogs on horseback (seriously, don't laugh). However, his favorite contribution to the world will be as the writer/editor who invented the genre and coined the term "Hookerpunk."