It's Graphic Time is a feature where we review graphic novels and comic books.
Title: String Theory
Author: Jim Zub
Illustrator: Steven Cummings and John Rauch
Publishing Date: March 25th, 2015
Pages: 134
Genre: Urban Fantasy Graphic Novel

Rori Lane is trying to start a new life when she reunites with her mother in Japan, but ancient creatures lurking in the shadows of Tokyo sense something hidden deep within her, threatening everything she holds dear.
Can Rori unlock the secrets of her power before it's too late?

Jim Zub (Samurai Jack, Skullkickers), Steve Cummings (Legends of the Dark Knight, Deadshot), and John Rauch (Invincible) team-up to create an all-new Image supernatural spectacle that combines the camaraderie and emotion of Buffy with the action and mystery of Hellboy. This volume collects the first five issues of the acclaimed comic series, Wayward.
What made me pick this book up:
The cover!
What did I like about the cover:
Look at those gorgeous colors! And then all the cats and the cute anime girl. Who wouldn't want to pick it up?
What made me read this book:
Japanese Buffy!? Plus the cats. I wanted to find out more about the cats. But really the artwork and the story are really up my alley.
Would I read the rest of the series/more from this author?
Absolutely! The second one is only available on the kindle though and it bums me out hard.
I also found some other books I'd read by him. Figment, Glitterbomb, and Pathfinder all seem interesting. Though he has a lot!
I absolutely love the artwork. It's dark but bright. Goes very well with the story I think. With it being in Japan, but also about ghosts and demons and junk.
I absolutely love the characters! They are all very unique and lovable.
My favorite is Ayane! She's silly and weird and bubbly and obviously loves cats. Her hair color changes every time we see her. Which is interesting. It goes from blue to green to pink.
Rori Lane is a good character too, she's quiet and seems almost lost. Her teacher told her to dye her hair though because they can't have abnormal hair colors at her school (Hers is natural, she's part Irish part Japanese)
Rori sees paths that lead her exactly where she needs to go. It glows red.
Shirai seems like a good strong character, he's been through a lot. I feel like he really cares for Rori even if they only just met. Shirai eats bad spirits to... gain strength I guess? He can't eat anything else.
Nikaido is one that we haven't seen much from yet. We don't really know who he is except he does not like strong negative emotions. He literally explodes.
The pace seems a bit off in this one. It's like a rollercoaster. Nothing happening, nothing happening, BOOM, nothing happening, nothing happening, BOOM, BOOM, BOOM.
I don't quite know where this story is going yet, from what I can see it's a good one. I can't make a judgement until I read more of it. This was a good first novel though. A good foundation for the rest of the series I think.
Overall this didn't disappoint. Strong unique characters, interesting story line so far. Beautiful artwork.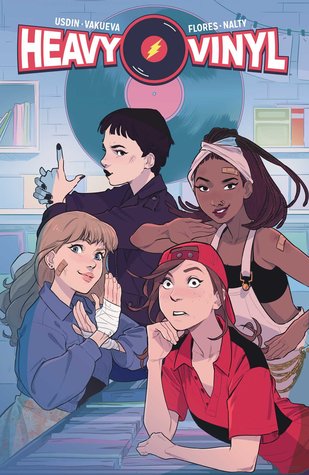 Jim Zub is a writer, artist and art instructor based in Toronto, Canada. Over the past fifteen years he's worked for a diverse array of publishing, movie and video game clients including Disney, Warner Bros., Capcom, Hasbro, Bandai-Namco and Mattel.


He juggles his time between being a freelance comic writer and Program Coordinator for Seneca College's award-winning Animation program.