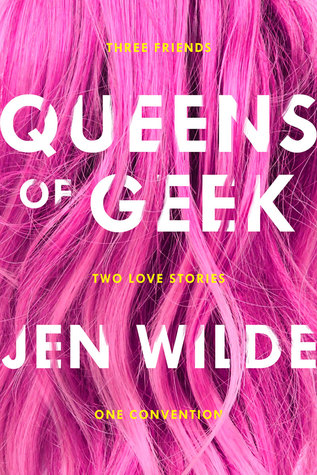 Title: Queens of Geek
Publishing Date: March 14th, 2017
Pages: 262
Audio Length: 6 Hours and 39 Mins
Genre: YA Contemporary
TW: N/A

Three friends, two love stories, one convention: this fun, feminist love letter to geek culture is all about fandom, friendship, and finding the courage to be yourself.
Charlie likes to stand out. She's a vlogger and actress promoting her first movie at SupaCon, and this is her chance to show fans she's over her public breakup with co-star Reese Ryan. When internet-famous cool-girl actress Alyssa Huntington arrives as a surprise guest, it seems Charlie's long-time crush on her isn't as one-sided as she thought.
Taylor likes to blend in. Her brain is wired differently, making her fear change. And there's one thing in her life she knows will never change: her friendship with her best guy friend Jamie—no matter how much she may secretly want it to. But when she hears about a fan contest for her favorite fandom, she starts to rethink her rules on playing it safe.
Queens of Geek by Jen Wilde, chosen by readers like you for Macmillan's young adult imprint Swoon Reads, is an empowering novel for anyone who has ever felt that fandom is family.
What made me pick this book up:
I was looking for geeky books, and the title caught my eye.
What did I like about the cover:
I don't really care for the cover of this one. I do like the cover for the audio one though.
What made me read this book:
The geek factor to it. It sounded like a good geeky contemporary.
What did I like the most:
I loved Taylor. She was my favorite character. Her and Jamie.
I really liked all the positivity of this book. Body positivity, and just about being yourself no matter what other people think.
That was the best part about this book, because Taylor is a plus sized on the spectrum girl with anxiety. And it really talked about her learning to be comfortable with herself. And learning to love herself. And I loved that.
I loved all the geekiness about it. Them fangirling and going to the convention and all that. I absolutely love reading about that stuff.
Charlie. And the romance there. It felt awkward to me and kind of out of place. I would have loved if this book was just about her getting over her ex. Or even just about Taylor and Jamie.
I feel like this book was kind of slow as in nothing really happened. The whole book. It was still good, but really nothing happened. I mean romance. But it was... Very little romance I suppose. I don't know.
Would I read the rest of the series/more from this author?
I think so, I'm really interested in The Brightsiders and Going Off Script.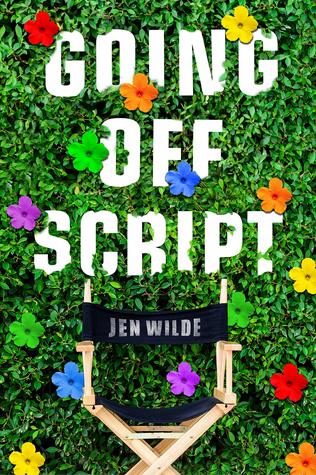 Just a meh read. I had so many hopes for this one.
"To the girl who hid in the shadows and tried to body-shame me, I'm sorry you thought that was a good use of your time and energy. I hope you find happiness within yourself. You deserve that. We all do."
― Jen Wilde, Queens of Geek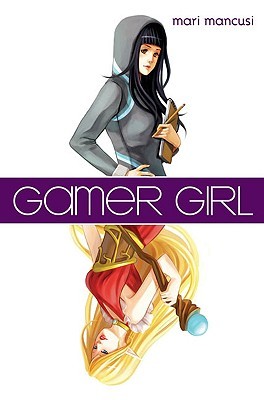 Jen Wilde is a writer, geek and fangirl with a penchant for coffee, books and pugs. She writes YA stories about zombies (AS THEY RISE), witches (ECHO OF THE WITCH) and fangirls (QUEENS OF GEEK). Her debut series reached over three million reads online and became an Amazon bestseller.
When she's not writing, Jen loves binge-watching her favorite shows on Netflix, eating pizza, traveling to far away places and going to conventions in Marty McFly cosplay.


Her next book, THE BRIGHTSIDERS, comes out in May, 2018 from Swoon Reads/Macmillan.