Board Game Break Time is a new feature we're bringing in, where we play board games and review them.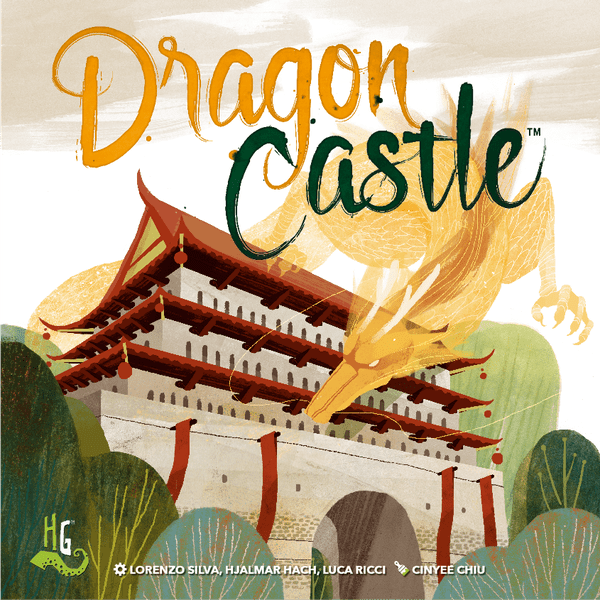 Title: Dragon Castle
Publisher: Horrible Games
Release Date: 2017
Designer:
Hjalmar Hach, and Luca Ricci,
Lorenzo Silva
Game Mechanism: Abstract, pattern building, tile placement
Ages: 8+
Play Time: 30-40 Minutes


I decided to buy this game for a couple of reasons… not really surprising. I saw a review and fell in love with the artwork and that its Mahjong. I have loved Mahjong since I was a young adult. I have played it on the computer before tablets and phones could and still today I have an app for Mahjong on my phone. So Mahjong is a win. The artwork is soft and fantastical and just gorgeous. That alone makes me want to buy a game. I love most games I play, have lovely artwork to stare at while playing is a double win.

This game was so much fun and hard. A real thinker of game. It's basically Mahjong and reverse Mahjong. Two parts of the game : one part is the Mahjong board in the middle of the playing field that all players take tiles from. There are rules to what tiles you can take. Which is harder than it seems. The rules basically follow the original game of Mahjong. Second part- you place the tiles on your personal board in a way that will win you the most points. No rules to placing but there is strategy to how you place them.

There are some cards that came with the game that aren't recommended for first time play. So we did not use those… it was so much fun and difficult without them, I assume it will be more with them and I can't wait to play using these cards.
Overall:
Learn-ability:
Game-play:
Length of play:
Artwork:
Theme:
Fun:
What Michael Thought:
This interesting game that uses elements of Mahjong as its basis is a very fun and interesting game that worked well for us. Me and Jenn played a 2 player game without the dragon cards to see how it plays. On your turn you have multiple options. You can draw 2 matching available tiles from main board to put on your own tableau. You can place these anywhere on your player board. You can draw 1 tile and grab a shrine which you can use on your flipped over tiles on your own board to get victory points. Or you can pick a tile to discard and get 1 victory point.

Me and Jenn both liked this game and like the simplicity of learning it. But also thought it had some challenging Strategy to know where to put your tiles on your own board. Once 4 tiles of same color are adjacent to each other you score and get the victory points. Then you place a shrine or shrines if you have them stored in your reserve. Part of the Strategy is keeping your like colored tiles away from each other enough but close to score a bunch at a time. The more tiles you flip over the more victory points. And then you can start building on top of the flipped over tiles to create a 2nd level of tiles. And the higher a shrine is the more points it scores. Though you have to be careful where you place your shrines because it will block you from placing further tiles there.

I recommend this game for fans of Mahjong or people who like puzzle like games. I think it is a fun and interesting game to play.
Overall :
Learn-ability:
Game-play:
Length of play:
Artwork:
Theme:
Fun: