Waiting On Wednesday is a weekly event, hosted by Breaking the Spine, that spotlights upcoming releases that we're eagerly anticipating.
Jenn's Pick: I Can't wait to have my hands on this!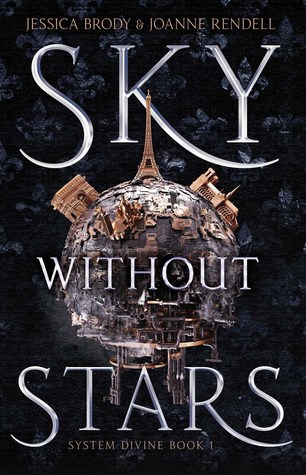 A thief. An officer. A guardian.




Three strangers, one shared destiny . . .

When the Last Days came, the planet of Laterre promised hope. A new life for a wealthy French family and their descendants. But five hundred years later, it's now a place where an extravagant elite class reigns supreme; where the clouds hide the stars and the poor starve in the streets; where a rebel group, long thought dead, is resurfacing.

Whispers of revolution have begun—a revolution that hinges on three unlikely heroes…

Chatine is a street-savvy thief who will do anything to escape the brutal Regime, including spy on Marcellus, the grandson of the most powerful man on the planet.

Marcellus is an officer—and the son of a renowned traitor. In training to take command of the military, Marcellus begins to doubt the government he's vowed to serve when his father dies and leaves behind a cryptic message that only one person can read: a girl named Alouette.

Alouette is living in an underground refuge, where she guards and protects the last surviving library on the planet. But a shocking murder will bring Alouette to the surface for the first time in twelve years…and plunge Laterre into chaos.

All three have a role to play in a dangerous game of revolution—and together they will shape the future of a planet.

Power, romance, and destiny collide in this sweeping reimagining of Victor Hugo's masterpiece, Les Misérables.
Ash's
Pick: I need to read this NOW!

The remarkable new account of an essential piece of American mythology—the trial of Lizzie Borden—based on twenty years of research and recently unearthed evidence.
The Trial of Lizzie Borden tells the true story of one of the most sensational murder trials in American history. When Andrew and Abby Borden were brutally hacked to death in Fall River, Massachusetts, in August 1892, the arrest of the couple's younger daughter Lizzie turned the case into international news and her trial into a spectacle unparalleled in American history. Reporters flocked to the scene. Well-known columnists took up conspicuous seats in the courtroom. The defendant was relentlessly scrutinized for signs of guilt or innocence. Everyone—rich and poor, suffragists and social conservatives, legal scholars and laypeople—had an opinion about Lizzie Borden's guilt or innocence. Was she a cold-blooded murderess or an unjustly persecuted lady? Did she or didn't she?
The popular fascination with the Borden murders and its central enigmatic character has endured for more than one hundred years. Immortalized in rhyme, told and retold in every conceivable genre, the murders have secured a place in the American pantheon of mythic horror, but one typically wrenched from its historical moment. In contrast, Cara Robertson explores the stories Lizzie Borden's culture wanted and expected to hear and how those stories influenced the debate inside and outside of the courtroom. Based on transcripts of the Borden legal proceedings, contemporary newspaper accounts, unpublished local accounts, and recently unearthed letters from Lizzie herself, The Trial of Lizzie Borden offers a window onto America in the Gilded Age, showcasing its most deeply held convictions and its most troubling social anxieties.