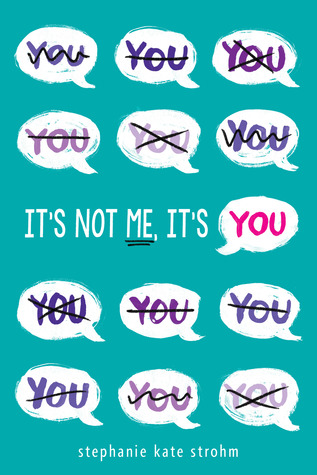 Title: It's Not Me, It's You
Author: Stephanie Kate Strohm
Publishing Date: October 25th, 2016
Pages: 288
Audio Length: 6 Hours and 39 Minutes
Genre: YA Contemporary
TW: N/A

One high school girl's comedic examination of her dating past as told by the friends, family, and boys who were involved!

Avery Dennis is a high school senior and one of the most popular girls in her class. But a majorly public breakup with the guy she's been dating causes some disastrous waves. It is right before prom and Avery no longer has the perfect date. She runs the prom committee, how could she not show up with somebody?
Post-breakup, Avery gets to thinking about all of the guys that she has ever dated. How come none of those relationships ever worked out? Could it be her fault? Avery decides to investigate. In history class she's learning about this method of record-keeping called "oral history" and she has a report due. So Avery decides to go directly to the source. Avery tracks down all of the guys she's ever dated, and uses that information, along with thoughts from her friends, family, and teachers, to compile a total account of her dating history.
Avery discovers some surprises about herself and the guys she's spent time with -- just in time for prom night!
What made me pick this book up:
I had previously read her other book That's Not What I Heard

(See review here)
And I really enjoyed it, so I checked out her other books and this one caught my eye.
What did I like about the cover:
The cover is just kind of meh to me. I like the colors and the concept matches the book. But I don't know I just don't care for it much.
What made me read this book:
Like I said, I read and loved her other one. And this one sounded just as interesting, so I thought why not? I feel like she's going to be one of those authors that I want to read all of her books.
What did I like the most:
First of all the story is a cute one. This teen girl writes a paper about all of the boys she's dated since like pre-k. It was super cute, except the fact she's a serial dater. I'll get to that below.
The idea was kind of cute, I like how she went through and interviewed the guys she dated and why they broke up.
The characters themselves were all actually pretty good, from what I could tell even with being confused. They were all unique and had a voice.
Which brings me to my next thing I loved. This audio book had a full cast. Which is always fun. I think with books like these you almost need a full cast to keep it interesting, or else all the characters kind of blend together... More than they already do.
I do like how this one ends though, because basically it ends up saying that the reason she dates so much is because she wants to see the best in everyone and she cares about people so much. Not that she's a slut, or just needs the attention. It's more that she likes to give the attention.
I found this book to be really confusing. There was SO many characters, I couldn't keep track of who was who.
Otherwise that, I felt like the whole thing in general was hard to keep track of, because of the fact it kept going back and then coming back to now. The interviews were about the past but they were speaking now, does that make sense?
I also didn't like how it kind of showed that it was okay to just date around, and just keep having boyfriend after boyfriend. I felt like, even with the underlying of her wanting to show how good people were, that it almost showed that she put too much of her self worth into guys and dating. It became who she was.
This book was just kind of meh to me. I played sims the entire time listening to this, which isn't usually a problem, but I felt myself paying more attention to sims than to the book.
Would I read the rest of the series/more from this author?
I feel like this author is one of those I need to read all of her books. Even if this one was meh, it was still fun. So yes, I'll be reading more.
This book wasn't as good as I was hoping, after reading That's Not What I Heard.
"Is it weird that I am an expert on all of Avery's boyfriends? I feel like it's weird."
―
It's Not Me, It's You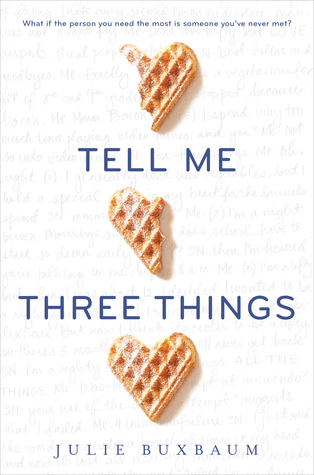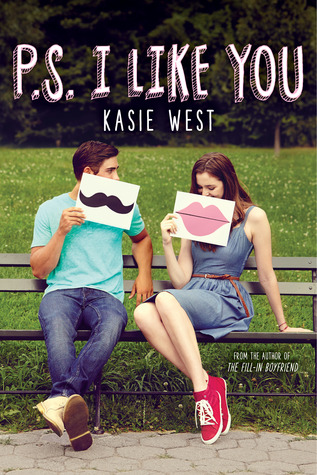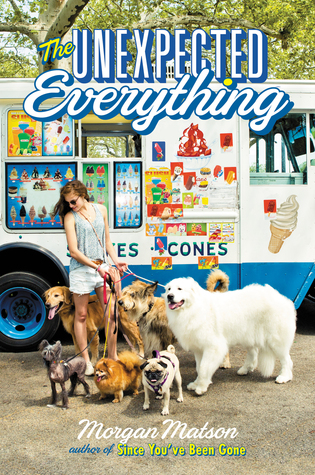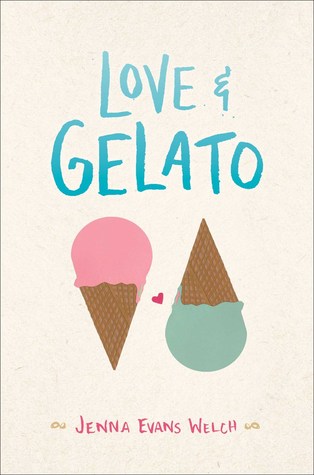 Stephanie Kate Strohm is the author of The Taming of the Drew, Pilgrims Don't Wear Pink, Confederates Don't Wear Couture, and the upcoming It's Not Me, It's You and Prince in Disguise. She grew up in Connecticut and attended Middlebury College in Vermont, where she was voted Winter Carnival Queen. Currently she lives in Chicago with her fiance and a little white dog named Lorelei Lee.