Waiting On Wednesday is a weekly event, hosted by Breaking the Spine, that spotlights upcoming releases that we're eagerly anticipating.
Jenn's Pick: I Can't wait to have my hands on this!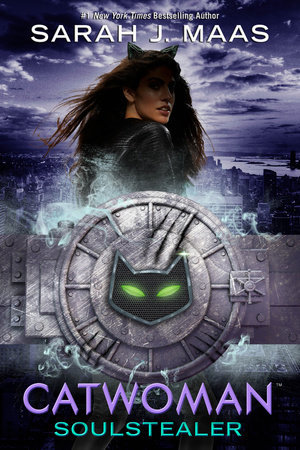 Catwoman: Soulstealer by Sarah J. Maas
August 7th, 2018
When the Bat's away, the Cat will play. It's time to see how many lives this cat really has. . . .

Two years after escaping Gotham City's slums, Selina Kyle returns as the mysterious and wealthy Holly Vanderhees. She quickly discovers that with Batman off on a vital mission, Batwing is left to hold back the tide of notorious criminals. Gotham City is ripe for the taking.

Meanwhile, Luke Fox wants to prove he has what it takes to help people in his role as Batwing. He targets a new thief on the prowl who seems cleverer than most. She has teamed up with Poison Ivy and Harley Quinn, and together they are wreaking havoc. This Catwoman may be Batwing's undoing.






A
sh's Pick: I need to read this NOW!
Notes From My Captivity by Kathy Parks
July 10th, 2018
Girl meets boy… and the family holding her hostage.

Adrienne Cahill cares about three things: getting into a great college; becoming a revered journalist like her idol, Sydney Declay; and making her late father proud of her.

So when Adrienne is offered the chance to write an article that will get her into her dream school and debunk her foolishly optimistic stepfather Dan's claim—no, belief—that a legendary family of hermits is living in the Siberian wilderness, there's no question that she's going to fly across the world.

After all, it is the trip of a lifetime.

But the Russian terrain is even less forgiving than Adrienne. And when disaster strikes, nothing—not the flirtatious guide or her stepdad's obsessively detailed preparations—can protect Adrienne from the sheer force of nature. Now, Adrienne's being held captive by the family she was convinced didn't exist, and her best hope for escape is to act like she cares about befriending them, even if it means wooing the youngest son