This feature I will just gab, remark, feature book covers.
For this cover up I will be comparing two different editions of the same book, from books I've read recently. I will try to do this every couple weeks or so. Can be from a different country, or just a different edition in general
An electrifyingly creepy tale likely to haunt young readers for many moons.... a real bedtime-buster'. Read an exclusive excerpt at BookBrowse today. Reading age approx. 9 yrs +.

The day after they moved in, Coraline went exploring....

In Coraline's family's new flat are twenty-one windows and fourteen doors. Thirteen of the doors open and close.




The fourteenth is locked, and on the other side is only a brick wall, until the day Coraline unlocks the door to find a passage to another flat in another house just like her own.

Only it's different.

At first, things seem marvelous in the other flat. The food is better. The toy box is filled with wind-up angels that flutter around the bedroom, books whose pictures writhe and crawl and shimmer, little dinosaur skulls that chatter their teeth. But there's another mother, and another father, and they want Coraline to stay with them and be their little girl. They want to change her and never let her go.




Other children are trapped there as well, lost souls behind the mirrors. Coraline is their only hope of rescue. She will have to fight with all her wits and all the tools she can find if she is to save the lost children, her ordinary life, and herself.




Critically acclaimed and award-winning author Neil Gaiman will delight readers with his first novel for all ages.
Ame
rica
n Cover Movie tie in Cover
I love the movie tie in cover. It's so creepy. And I usually don't like movie tie ins.
Sixteen-year-old physics nerd Aysel is obsessed with plotting her own death. With a mother who can barely look at her without wincing, classmates who whisper behind her back, and a father whose violent crime rocked her small town, Aysel is ready to turn her potential energy into nothingness.

There's only one problem: she's not sure she has the courage to do it alone. But once she discovers a website with a section called Suicide Partners, Aysel's convinced she's found her solution: a teen boy with the username FrozenRobot (aka Roman) who's haunted by a family tragedy is looking for a partner.




Even though Aysel and Roman have nothing in common, they slowly start to fill in each other's broken lives. But as their suicide pact becomes more concrete, Aysel begins to question whether she really wants to go through with it. Ultimately, she must choose between wanting to die or trying to convince Roman to live so they can discover the potential of their energy together. Except that Roman may not be so easy to convince.
Am
erican Cover Spanish Cover
I love the spanish cover for this. Also the spanish cover is the only other one that matches the story. The others all have a guy and girl kissing or cuddling. Ugh.
When I looked up, his smile was wide and real. "Ready?" he said.

I faked a smile back. I had gotten so good at faking things.

I thought: You brought this on yourself, Sasha. You will have to pretend forever now.

He squeezed my hand again. He couldn't begin to imagine what this actually was. He had no idea what I'd done. What any of us had.




When Sasha's best friend Xavier gets back together with his cheating ex, Ivy, Sasha knows she needs to protect him. So she poses as a guy online to lure Ivy away.

But Sasha's plan goes sickeningly wrong. And she soon learns to be careful of who you pretend to be because you might be surprised by who you become…
Amer
i
can Cover Other American Cover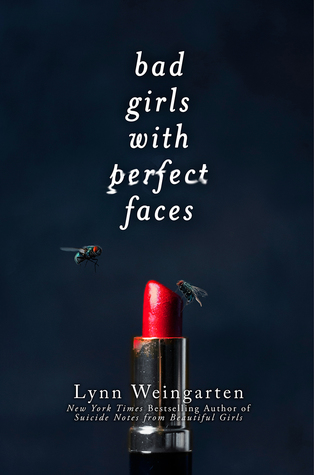 I don't really care for either cover to be honest.
A near drowning…a coma for days…and then…

Olivia wakes up to realize she doesn't remember. Not just the accident—but anything from the last four years. Not high school. Not Matt, the guy who is apparently her boyfriend. Not the reason she and Jules are no longer friends. Nothing.

That's when it hits her—the accident may not have taken her life, but it took something just as vital: her memory. The harder she tires to remember things, the foggier everything gets, and figuring out who she is feels impossible when everyone keeps telling her who she was.

But then there's Walker. The guy who saved her. The one who broke her ribs pumping life back into her lungs. The hardened boy who keeps his distance despite Olivia's attempts to thank him.

With her feelings growing for Walker, tensions rising with Matt, and secrets she can't help but feel are being kept from her, Olivia must find her place in a life she doesn't even remember living.
American Cover Czech Cover
I love both of these actually. They both match well.
Pretty Girl-13 is a disturbing and powerful psychological thriller about a girl who must piece together the story of her kidnapping and captivity and then piece together her own identity.

When thirteen-year-old Angela Gracie Chapman looks in the mirror, someone else looks back--a thin, pale stranger, a sixteen-year-old with haunted eyes. Angie has no memory of the past three years, years in which she was lost to the authorities, lost to her family and friends, lost even to herself. Where has she been, who has been living her life, and what is hiding behind the terrible blankness? There are secrets you can't even tell yourself.

With a tremendous amount of courage and support from unexpected friends, Angie embarks on a journey into the darkest corners of her mind. As she unearths more and more about her past, she discovers a terrifying secret and must decide: when you remember things you wish you could forget, do you destroy the people responsible, or is there another way to feel whole again?

Liz Coley's alarming and fascinating psychological mystery is a disturbing—and ultimately empowering—page turner about accepting our whole selves, and the healing power of courage, hope, and love.
Am
e
ri
c
an Cover French Cover
I really like the french cover. Very creepy.