Waiting On Wednesday is a weekly event, hosted by Breaking the Spine, that spotlights upcoming releases that we're eagerly anticipating.
Jenn's Pick: I Can't wait to have my hands on this!
I Am Still Alive by Kate Marshall
July 24th
, 2018
After

Jess is alone. Her cabin has burned to the ground. She knows if she doesn't act fast, the cold will kill her before she has time to worry about food. But she is still alive—for now.

Before

Jess hadn't seen her survivalist, off-the-grid dad in over a decade. But after a car crash killed her mother and left her injured, she was forced to move to his cabin in the remote Canadian wilderness. Just as Jess was beginning to get to know him, a secret from his past paid them a visit, leaving her father dead and Jess stranded.

After

With only her father's dog for company, Jess must forage and hunt for food, build shelter, and keep herself warm. Some days it feels like the wild is out to destroy her, but she's stronger than she ever imagined.

Jess will survive. She has to. She knows who killed her father… and she wants revenge.
Ash's Pick: I need to read this NOW!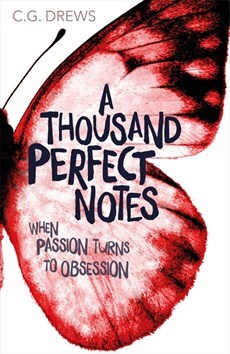 A Thousand Perfect Notes by C.G. Drews
June 7th, 2018
An emotionally charged story of music, abuse and, ultimately, hope.

Beck hates his life. He hates his violent mother. He hates his home. Most of all, he hates the piano that his mother forces him to play hour after hour, day after day. He will never play as she did before illness ended her career and left her bitter and broken. But Beck is too scared to stand up to his mother, and tell her his true passion, which is composing his own music - because the least suggestion of rebellion on his part ends in violence.

When Beck meets August, a girl full of life, energy and laughter, love begins to awaken within him and he glimpses a way to escape his painful existence. But dare he reach for it?