sentences out of our current read to peak others' curiosity.

Something freaky's going on with Sunshine's new house... there's the chill that wraps itself around her bones, the giggling she can hear in the dead of night, and then the strange shadows that lurk in her photographs. But the more weird stuff that happens, the less her mom believes her. Sunshine's always had a quirky affiliation with the past, but this time, history is getting much too close for comfort...
If there is something, or someone, haunting her house, what do they want? And what will they do if Sunshine can't help them?
As things become more frightening and dangerous, and the giggles she hears turn to sobs and screams, Sunshine has no choice but to accept what she is, face the test before her and save her mother from a fate worse than death.
The first in a frighteningly good new series based on the popular YouTube sensation The Haunting of Sunshine Girl Network, created by Paige McKenzie.
Teaser:
But on the other side of the door my room is a mess. The stuffed animals who'd been neatly up on a shelf above my bed, my teddy bears and my favorite stuffed dog, are not lying across my bed; the stuffed giraffe that Mom got me for my sixth birthday is perched on top of my pillows. The board games I'd left in a box in my closet, Connect Four and Jenga, checkers and Monopoly- hadn't gotten around to unpacking them yet, are scattered across the floor.
Ash's thoughts:
So I haven't gotten very far into this book yet, it's one I have been wanting to read for years, and haven't gotten around to it. But it is pretty creepy. And the main character, Sunshine, reminds me a lot of myself. So it's really easy to read so far.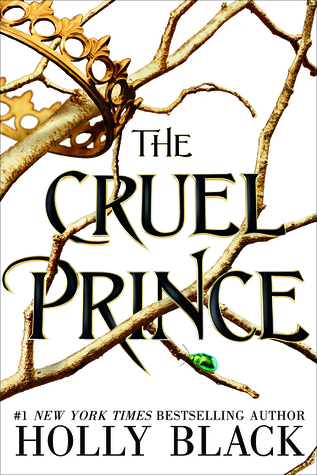 The Cruel Prince by Holly Black




Of course I want to be like them. They're beautiful as blades forged in some divine fire. They will live forever.

And Cardan is even more beautiful than the rest. I hate him more than all the others. I hate him so much that sometimes when I look at him, I can hardly breathe.

Jude was seven years old when her parents were murdered and she and her two sisters were stolen away to live in the treacherous High Court of Faerie. Ten years later, Jude wants nothing more than to belong there, despite her mortality. But many of the fey despise humans. Especially Prince Cardan, the youngest and wickedest son of the High King.

To win a place at the Court, she must defy him–and face the consequences.

In doing so, she becomes embroiled in palace intrigues and deceptions, discovering her own capacity for bloodshed. But as civil war threatens to drown the Courts of Faerie in violence, Jude will need to risk her life in a dangerous alliance to save her sisters, and Faerie itself.
Taryn goes on " You came home practically naked yesterday, smeared with faerie fruit. Isn't that bad
enough? Don't you care?" Taryn has pulled her whole body back against one of the posts of my bed.

" I am tired of caring." I say "Why should I?"

"Because they could kill you!"
I feel that everyone has read this book already but its my current read so it's my teaser.I am enjoying this book so far. It's pretty good. I am a little over half way through and the crap just hit the roof. I love the main character. She is pretty kick butt awesome.