Delightful Discoveries are not yet. newly published, or older books that we have discovered recently.
Jenn:

Sixteen-year-old Alex is a Spinner--she has the ability to rewind time to review past events. Hated and feared because of their ability to find the truth, the small population of Spinners is restricted to Centers--compounds created to house and protect them. Alex's society uses the Spinners' skills to solve major crimes, but messing with time comes with consequences: no Spinner lives past the age of twenty. At sixteen, Alex is in her prime--until time sickness strikes early. When she is offered an experimental treatment, Alex sees a future for herself for the first time. But the promising medication offers more than just a cure--it also brings with it dire consequences.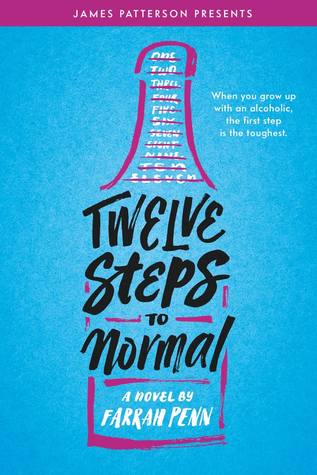 Kira's Twelve Steps To A Normal Life

1. Accept Grams is gone.
2. Learn to forgive Dad.
3. Steal back ex-boyfriend from best friend...

And somewhere between 1 and 12, realize that when your parent's an alcoholic, there's no such thing as "normal."
When Kira's father enters rehab, she's forced to leave everything behind--her home, her best friends, her boyfriend...everything she loves. Now her father's sober (again) and Kira is returning home, determined to get her life back to normal...exactly as it was before she was sent away.

But is that what Kira really wants?

Life, love, and loss come crashing together in this visceral, heartfelt story by BuzzFeed writer Farrah Penn about a girl who struggles to piece together the shards of her once-normal life before his alcoholism tore it apart.


.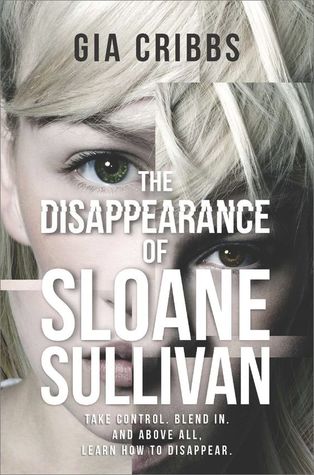 The Disappearance of Sloane Sullivan by Gia Cribbs




No one wants me to tell you about the disappearance of Sloane Sullivan.




Not the lawyers or the cops. Not her friends or family. Not even the boy who loved her more than anyone. And most certainly not the United States Marshals Service. You know, the people who run the witness protection program or, as it's officially called, the Witness Security Program? Yeah, the WITSEC folks definitely don't want me talking to you.




But I don't care. I have to tell someone.




If I don't, you'll never know how completely wrong things can go. How a single decision can change everything. How, when it really comes down to it, you can't trust anyone. Not even yourself. You have to understand, so it won't happen to you next. Because you never know when the person sitting next to you isn't who they claim to be...and because there are worse things than disappearing.
Ash:




Juliette loves Nate. She will follow him anywhere. She's even become a flight attendant for his airline, so she can keep a closer eye on him.




They are meant to be.




The fact that Nate broke up with her six months ago means nothing. Because Juliette has a plan to win him back. She is the perfect girlfriend. And she'll make sure no one stops her from getting exactly what she wants.




True love hurts, but Juliette knows it's worth all the pain...




Livvy Flynn is a seventeen-year-old bestselling author whose YA fiction has sold all over the world. People in the industry kiss up to her. She's rich, she's famous, and she's full of herself.




When she's invited to an A-list writers' conference, she decides to accept so she can work on her next book and enjoy the admiration—and envy—of the writer wannabes. Plus, she has a new, cute sports car, and it'll be fun to drive there by herself.




And then she hits the detour. Before she knows it, the car is wrecked, she's hurt, and she's trapped in a basement, with no idea where she is. A woman and her apparently manic daughter have kidnapped her. And they have no intention of letting her go.



It's been ten years since Nicolette Farrell left her rural hometown after her best friend, Corinne, disappeared from Cooley Ridge without a trace. Back again to tie up loose ends and care for her ailing father, Nic is soon plunged into a shocking drama that reawakens Corinne's case and breaks open old wounds long since stitched.




The decade-old investigation focused on Nic, her brother Daniel, boyfriend Tyler, and Corinne's boyfriend Jackson. Since then, only Nic has left Cooley Ridge. Daniel and his wife, Laura, are expecting a baby; Jackson works at the town bar; and Tyler is dating Annaleise Carter, Nic's younger neighbor and the group's alibi the night Corinne disappeared. Then, within days of Nic's return, Annaleise goes missing.




Told backwards—Day 15 to Day 1—from the time Annaleise goes missing, Nic works to unravel the truth about her younger neighbor's disappearance, revealing shocking truths about her friends, her family, and what really happened to Corinne that night ten years ago.




Like nothing you've ever read before, All the Missing Girls delivers in all the right ways. With twists and turns that lead down dark alleys and dead ends, you may think you're walking a familiar path, but then Megan Miranda turns it all upside down and inside out and leaves us wondering just how far we would be willing to go to protect those we love.