Waiting On Wednesday is a weekly event, hosted by Breaking the Spine, that spotlights upcoming releases that we're eagerly anticipating.
Jenn's Pick: I Can't wait to have my hands on this!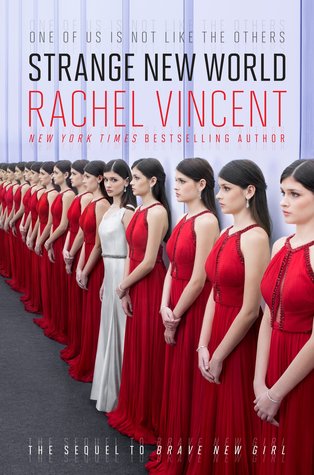 Strange New World by Rachel Vincent
May 8th, 2018
Dahlia 16's life is a lie. The city of Lakeview isn't a utopia that raises individuals for the greater good; it is a clone farm that mass-produces servants for the elite. And because Dahlia breaks the rules, her sisters--the 4,999 girls who share her face--are destroyed. She and Trigger 17, the soldier who risked his life for hers, go on the run, escaping into the wild outside the city walls. But it turns out Dahlia has one remaining identical, one who shouldn't even exist.
Waverly Whitmore is teenage royalty, a media sensation with millions of fans who broadcasts her every move--including every detail of her wedding planning, leading up to the day she marries Hennessy Chapman. Waverly lives a perfect life built on the labors of clones like Dahlia. She has no idea that she too is a clone . . . until she comes face to face with Dahlia.
One deadly secret. Two genetic sisters. And a world that isn't big enough for both of them.
Ash's Pick: I need to read this NOW!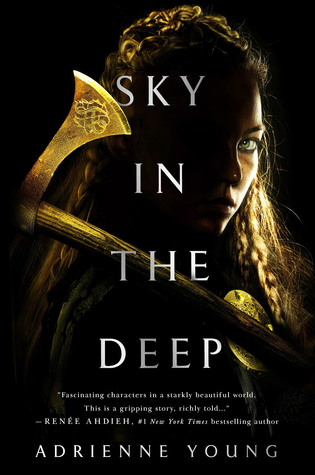 Sky in the Deep by Adrienne Young
April 24th, 2018

OND ELDR. BREATHE FIRE.

Raised to be a warrior, seventeen-year-old Eelyn fights alongside her Aska clansmen in an ancient rivalry against the Riki clan. Her life is brutal but simple: fight and survive. Until the day she sees the impossible on the battlefield—her brother, fighting with the enemy—the brother she watched die five years ago.

Faced with her brother's betrayal, she must survive the winter in the mountains with the Riki, in a village where every neighbor is an enemy, every battle scar possibly one she delivered. But when the Riki village is raided by a ruthless clan thought to be a legend, Eelyn is even more desperate to get back to her beloved family.

She is given no choice but to trust Fiske, her brother's friend, who sees her as a threat. They must do the impossible: unite the clans to fight together, or risk being slaughtered one by one. Driven by a love for her clan and her growing love for Fiske, Eelyn must confront her own definition of loyalty and family while daring to put her faith in the people she's spent her life hating.