A little Bookish Banter to get us through. Bookish Banter is a little bit of banter about our bookish thoughts as we have a friendly discussion over a nice cup of tea.
This bookish banter is all about bookish romances! What makes you swoon?
Jenn-
Most of us love a good romance in our stories. Maybe some more than others, maybe some enjoy just the pure romance book. I like romance in my stories. I need the romance most of the time. If there is a good friendship then I don't need a romance. I do need some kind of deep or fun relationship in my books. When it comes to romance I don't generally read a pure romance story, I don't usually like my story to be centered around the romance.... however there has been a few that got my goat pretty good. What I love is it to be on the sideline with some pretty prevalent scenes of swoon and spark and passion.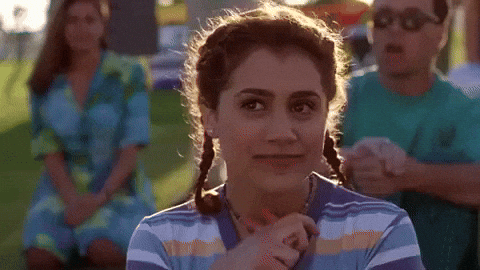 That brings me to the question.... what makes you you go ooh la la when it comes to the love.... For me.... I love a good banter. The fun kind, the banter that keeps me laughing and also makes me swoon because there is passion behind it. I love humor. I love relationships that are comfortable and heated, which to me is shown it the banter. I also love the relationship where the couple just know each other. They know their moves, their thoughts, their plans of action before its ever stated. New love is good but I need the "I already know you, love you for who you are, can't get rid of me if you tried, but you can still surprise me, keep me on my toes, and make me yearn for more." type of relationship with all the banter and teasing that one can handle.
One of my favorite and swoon worthy couples of all my reads...
Ash-
I in general don't care for romance. I don't want to read a book that is all about falling in love and blah blah blah. I have read a few that I absolutely loved. The main one that comes to mind is The Statistical Probability of Love at First Sight.
And the reason I love this one so much is that it just feels so... innocent and pure. The way they talk to each other is both funny and sweet. And I usually don't like instalove. But this one made my tummy flutter and my breath catch.
And that's what sparks my bookish romances. I want a book that has just a little bit of a love story. So that way it's exciting and not through the whole book. It makes it that much more special. I want a romance that makes me swoon. That makes me giggle like a school girl talking to her crush. I want the butterflies and the smiling at how sweet something is.
I do like witty banter and I do like friends to lovers or even enemies to lovers. But something sweet and flirty is what gets me every time.
Some of the best romances I can think of are from...
Each of these are subtle but still there. And they still make me smile even thinking about them now.