Ash says:
Prepare for a long post y'all! I have a lot to say.
Hey guys! Happy New Year! 2020 holy cow!? 2019 was, much like 2018, that it completely sucked.
We had a few good moments but I'm not going to lie, 2019 was hard. Really hard. I'm 100% looking forward to a new year and a new outlook.
I don't necessarily believe in resolutions, because to me if you want to change things then don't wait.
However I will tell you that I am working towards being better. Being a better wife, friend, mom, daughter, blogger, support, whatever it is I need to be, I just want to be better. A better me.
I had so much happen this last year and a half that I feel completely broken, like I lost a huge piece of myself. I let that stand in the way from being the best I can be, and from doing things I absolutely loved doing. Make up, reading, writing, just living in general. It isn't fair to me, it isn't fair to John, it isn't fair to Finn.
It's not fair for anyone and it's just not how I'm going to live anymore.
Last year was crazy. December 24th marked a year since we found out we lost our sweet Greyson. It feels like so much longer, yet the year feels like it just whooshed on by. It's so strange how things like that work.
Anyway! Let me just breakdown my year for y'all. Because you definitely want to know that right!
(This is at the end of 2018, but it's okay)
December 24th, 2018 we found out we lost Greyson.
December 27th, 2018 we gave birth to Greyson and said goodbye.
In January I got to see Jesse McCartney in concert! Needless to say I fangirled hard.
In January we also went to Corpus Christi with Finn's cubscout group and stayed the night at the Texas State Aquarium. Besides sleeping on the floor that was really awesome.
In February we took Finn on an actual steam engine for the day.
Finn also graduated from Lion scout in June and is now a Tiger Scout.
In March we went to San Antonio with my parent in laws. We went to the zoo, Time Machine Cafe (If you haven't been to one of those I HIGHLY suggest it!), and to the do-seum! It's a children's museum and it was alot of fun seeing Finn run around.
In April I got a medusa piercing.
April 22nd we found out we were pregnant with our rainbow baby.
June 22nd we went to Sea World, it was Finn's first time and it was fun but we were all exhausted.
July 10th, 2019 we found out we also lost our Henry.
July 12th, 2019 we gave birth and said goodbye to Henry.
I started making jewelry again, and keepsakes. It started as just for infant loss and now I can make all kinds of things! You can see things I make here
August 15th was Finn's 6th birthday and the day we lost a good family friend of ours, he was killed by a drunk driver.
Finn started first grade the week after his birthday.
John started a new job that he really enjoys and is making more money.
At the beginning of September we went to my grandparents and stayed a few days.
Finn sold over $2k worth of popcorn in cubscouts!
In October we lost my Great Grandpa to lung cancer.
For Christmas I got a cricut and I've made all kinds of great things!
It was a long, hard, and crazy year. And honestly I am SO glad it's over. Here's to 2020 and being better!
Here's some of my favorite books from 2019:
Jenn Says:
Okay, this is going to be a bit hard for me. I am way out of touch with blogging, writing, reading, and all that good stuff I used to enjoy. I am going to try my hardest to get back into because I miss it... As most of you know this has been a very difficult year for us and in the chaos and the sadness I drifted away from my love of reading. I am going to try and get back to it though.
So the first half of the year I was still reading a bit. Not as much as usual but I was. I will have some favorite books to mention. What I did instead of reading to escape... well board games, television, and video games. So I am also going to mention some of those favorites.
The highlights of my year. There are very little. I did get a new car. I love my new car. So I am very thankful for that. I am not a photo person like Ash, so no photos... but I did get a Nissan Rogue and I cherish it. That was a highlight.
The first thing that really gave me joy this year, a trip to Florida with my hubby. We went in September and spent 5 days at a board game retreat. Nothing but hours and hours, day and night, of playing boardgames with 150 other obsessed people. So that was really fun. We hope to do it again this year.
After the retreat Michael and I decided we needed some gaming groups since we had so much fun in Florida. So another highlight,we joined a Thursday group and a Friday group and enjoy them both. We have met some great people, made some new friends, discovered and played some new games, and we are just enjoying our time with others that love the hobby as much as we do.
Halloween through Christmas was good. It was hard because we are missing the presence of two babies that we lost but we did make it as joyful as we could. We had a great adult Halloween party and a very successful kids Halloween party for Finnlan. He and his friends had lots of fun.
This Thanksgiving was the first Thanksgiving ever I spent away from my parents and that was hard but what we had was a friendsgiving at our house and I must say it turned out really good. We had about 25 people and it was a bit chaotic but so much fun.
Christmas was good. We did our traditions and it was just our family in this house for Christmas day. After dinner, Michael and I headed to my parents land and spent the rest of the week with them. It was really really good. I was so happy to see my dad since earlier in December he suffered from a mini stroke. I knew he was okay but it was good to see him and hug him and just see the evidence that he was okay. He still has some work to do with physical therapy but he's good.
New Year's Eve I had a game night with some friends and that was so much fun. We stayed up til about 4:30 in the morning so today, New Year's Day.... been a bit of a struggle. It was well worth it though.
So that was my year in a nutshell. At least the good parts. Ash has gone through all the struggles, so I will not get into them again. I will say though, it's been the hardest year of my life and I am glad to start a new year with lots of hope of a better one.
Favorite Reads:
I read 100 books last year. There may have been some I forgot to add. These were my 5 star reads...
Whew that was a lot of good reads in 2019.
Favorite Plays:
These were my top ten board games of 2019: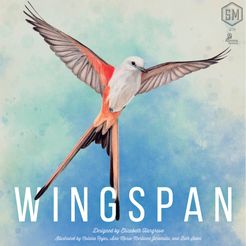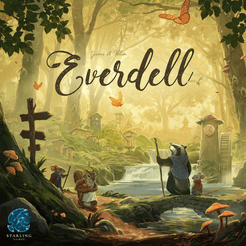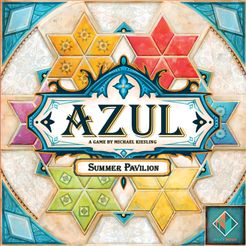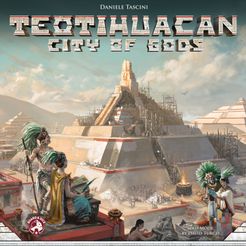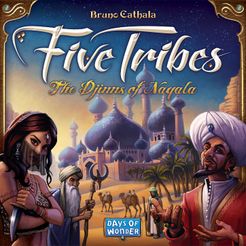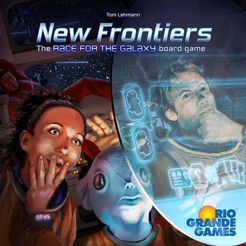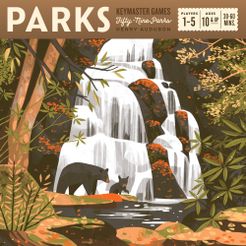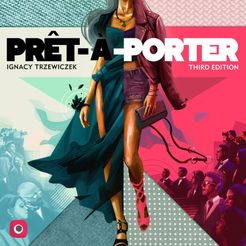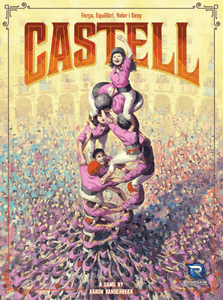 Favorite Watches:
So many series I have watched. I started to watch at work instead of reading. Its really hard to remember what all I watched. These are the ones that really come to mind.