sentences out of our current read to pique others' curiosity.
Pretty Girl-13 by Liz Coley
Pretty Girl-13 is a disturbing and powerful psychological thriller about a girl who must piece together the story of her kidnapping and captivity and then piece together her own identity.

When thirteen-year-old Angela Gracie Chapman looks in the mirror, someone else looks back--a thin, pale stranger, a sixteen-year-old with haunted eyes. Angie has no memory of the past three years, years in which she was lost to the authorities, lost to her family and friends, lost even to herself. Where has she been, who has been living her life, and what is hiding behind the terrible blankness? There are secrets you can't even tell yourself.

With a tremendous amount of courage and support from unexpected friends, Angie embarks on a journey into the darkest corners of her mind. As she unearths more and more about her past, she discovers a terrifying secret and must decide: when you remember things you wish you could forget, do you destroy the people responsible, or is there another way to feel whole again?

Liz Coley's alarming and fascinating psychological mystery is a disturbing—and ultimately empowering—page turner about accepting our whole selves, and the healing power of courage, hope, and love.
"Don't fight me, pretty girl," he whispered, pressed against your body, his moist lips touching your ear"


Ash's Thoughts:
This is my second time reading this, and I love it.
Jenn's: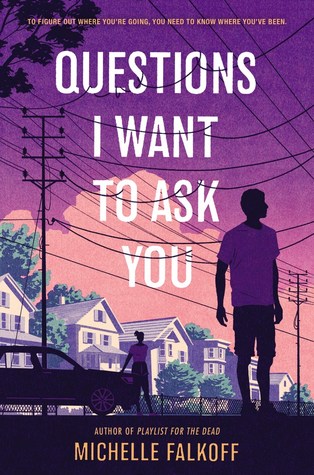 Patrick "Pack" Walsh may not know exactly where he's going in life, but he's happy where he is. He's got a girlfriend who gets him. His single dad is his best friend. After graduation, he has a desk job lined up at the local crossfit gym, maybe he'll even work his way up to trainer. He can't see himself ever leaving the small town of Brooksby, MA. And he's fine with that.
Then, on his eighteenth birthday, a letter from Pack's mother changes everything.
Pack hits the road, searching for a mother he's never known and a family he had no idea existed until now. His journey unearths questions about both of his parents that he never saw coming. And by the end of the summer, Pack has a whole different understanding of his past—and most importantly, where he wants his future to lead.
"God forbid you do one different thing. Everything could change. And that would be so horrible." He voice is light, but somehow we've landed back on the topic of how horrible is that I want things to stay the same.