Ever since Finn was born, and even before then, we would read to him. We wanted to show him reading from an early age. Now he loves us to read the same books, over, and over, and over. But it is the sweetest thing, when he likes to pick out a book and climb into our laps.

Pip the gnome gathers food for a feast with his friends: crunchy seeds for mouse, fresh dandelion leaves for rabbit, shiny acorns and hazelnuts for squirrel. But what will Pip eat?
The colorful illustrations and simple words introduce very young children to the joys of sharing as Pip's friends return his kindness by gathering berries so he can join the feast too.
Enjoy the feast Pip!
Do you like this book?
Yeah because I love gnomes and I wanna have a big feast with squirrels!
What's your favorite part of the book?
When he feeds acorns to the squirrel! I get acorns at school. But we can't feed the squirrels.
What do you think of the cover?
I like Pip because he's a gnome! And he's carrying food for the other animals!
Pip the Gnome is a really short book. Only a couple pages long. It would be great for maybe up until 2 years old. Finn liked this one well enough, but when it was over he kind of just looked at me like that's it?
The artwork is beautiful and the colors are great. I just wish it had a little more to the story.
Similar Books...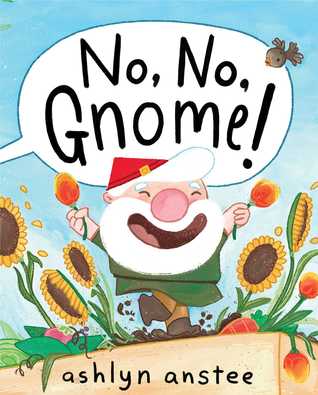 Admar Kwant lives with her husband and two children in the Netherlands, by the edge of a lake. Her family life and love of nature inspire her drawing and painting. She regularly creates illustrations for Educare, a Dutch parenting magazine. She is the author and illustrator of Pip the Gnome and Pip the Gnome and the Christmas Tree, gentle board books for young children.