Waiting On Wednesday is a weekly event, hosted by Breaking the Spine, that spotlights upcoming releases that we're eagerly anticipating.
A funny and smart romantic comedy about getting the guy. . . and finding yourself.

Sophomore Nora Fulbright is the most talented and popular new cheerleader on the Riverbend High cheer squad. Never mind that she used to be queen of the nerds—a chess prodigy who answered every question first, aced every test and repelled friends at every turn—because this year, Nora is determined to fully transition from social pupa to full blown butterfly, even if it means dumbing down her entire schedule. But when funny, sweet and very cute Adam moves to town and steals Nora's heart with his untra-smarts and illegally cute dimple, Nora has a problem. How can she prove to him that she's not a complete airhead? Nora devises a seemingly simple plan to barter her way into Adam's classes that involves her classmates, friends—and her older brother Phil's award-winning AP history paper. But soon, Nora can barely keep track of her trades, and struggles to stay in control of her image.


In the end, the only thing that can save Nora is a chess tournament—that she has to compete in wearing her cheerleading uniform. Can she prove to everyone that she can be both a butterfly and a nerd?

Allyson Valentine has created a story so full of enamoring characters, pitch-perfect humor, and delightfully frustrating romance that it will leave you cheering. Great for fans of Stephanie Perkins's Anna and the French Kiss, Susanne Colosanti and Sarah Dessen.
Bailey wasn't always a wild child and the black sheep of her family. She used to play fiddle and tour the music circuit with her sister, Julie, who sang and played guitar. That ended when country music execs swooped in and signed Julie to a solo deal. Never mind that Julie and Bailey were a duet, or that Bailey was their songwriter. The music scouts wanted only Julie, and their parents were content to sit by and let her fulfill her dreams while Bailey's were hushed away.

Bailey has tried to numb the pain and disappointment over what could have been. And as Julie's debut album is set to hit the charts, her parents get fed up with Bailey's antics and ship her off to granddad's house in Nashville. Playing fiddle in washed-up tribute groups at the mall, Bailey meets Sam, a handsome and oh-so-persuasive guitarist with his own band. He knows Bailey's fiddle playing is just the thing his band needs to break into the industry. But this life has broken Bailey's heart once before. She isn't sure she's ready to let Sam take her there again…
W...W...W.. Wednesday is a weekly meme hosted by Should Be Reading.... I wold love to hear What you are currently reading, what did you just finish and what are you reading next...

What Are Currently Reading: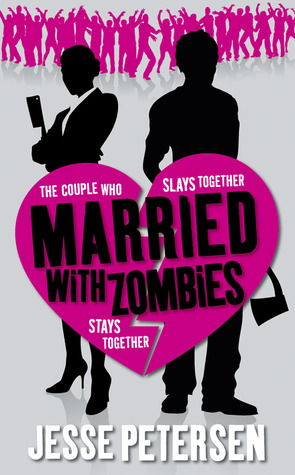 What Did You Recently Finish Reading?
What Do You Think You Will Read Next?