Delightful Discoveries are books that I have discovered recently... old, new, just released... from blogs, Goodreads, libraries, friends, or bookstores.


Gavin tells Delilah he's hers—completely—but whatever lives inside that house with him disagrees.

After seven years tucked away at an East coast boarding school, Delilah Blue returns to her small Kansas hometown to find that not much has changed. Her parents are still uptight and disinterested, her bedroom is exactly the way she left it, and the outcast Gavin Timothy still looks like he's crawled out of one of her dark, twisted drawings.

Delilah is instantly smitten.

Gavin has always lived in the strange house: an odd building isolated in a stand of trees where the town gives in to mild wilderness. The house is an irresistible lure for Delilah, but the tall fence surrounding it exists for good reason, and Gavin urges Delilah to be careful. Whatever lives with him there isn't human, and isn't afraid of hurting her to keep her away.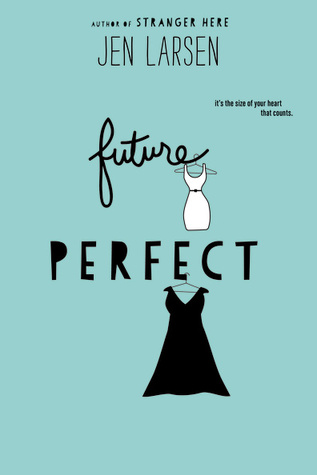 Future Perfect by Jen Larsen





Every year on her birthday, Ashley Perkins gets a card from her grandmother—a card that always contains a promise: lose enough weight, and I will buy your happiness.




Ashley doesn't think there's anything wrong with the way she looks, but no amount of arguing can persuade her grandmother that "fat" isn't a dirty word—that Ashley is happy with her life, and her body, as it is.

But Ashley wasn't counting on having her dreams served up on a silver platter at her latest birthday party. She falters when Grandmother offers the one thing she's always wanted: tuition to attend Harvard University—in exchange for undergoing weight loss surgery.




As Ashley grapples with the choice that little white card has given her, she feels pressured by her friends, her family, even administrators at school. But what's a girl to do when the reflection in her mirror seems to bother everyone but her?




Through her indecisions and doubts, Ashley's story is a liberating one—a tale of one girl, who knows that weight is just a number, and that no one is completely perfect.







Murder.

Fire.

Revenge.

That's all seventeen-year-old Alice Monroe thinks about. Committed to a mental ward at Savage Isle, Alice is haunted by memories of the fire that killed her boyfriend, Jason. A blaze her twin sister Cellie set. But when Chase, a mysterious, charismatic patient, agrees to help her seek vengeance, Alice begins to rethink everything. Writing out the story of her troubled past in a journal, she must confront hidden truths.

Is the one person she trusts only telling her half the story? Nothing is as it seems in this edge-of-your-seat psychological thriller from the debut author Emiko Jean.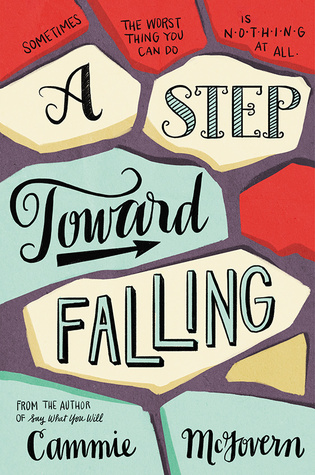 A Step Toward Falling by Cammie McGovern




Cammie McGovern follows up her breakout young adult debut, Say What You Will, with this powerful and unforgettable novel about learning from your mistakes, and learning to forgive. Told in alternating points of view, A Step Toward Falling is a poignant, hopeful, and altogether stunning work that will appeal to fans of Jennifer Nevin, Robyn Schneider, and Jandy Nelson.


Emily has always been the kind of girl who tries to do the right thing—until one night when she does the worst thing possible. She sees Belinda, a classmate with developmental disabilities, being attacked. Inexplicably, she does nothing at all.


Belinda, however, manages to save herself. When their high school finds out what happened, Emily and Lucas, a football player who was also there that night, are required to perform community service at a center for disabled people. Soon, Lucas and Emily begin to feel like maybe they're starting to make a real difference. Like they would be able to do the right thing if they could do that night all over again. But can they do anything that will actually help the one person they hurt the most?







Wild meets Endless Love in this multilayered story of love, survival, and self-discovery




McKenna Berney is a lucky girl. She has a loving family and has been accepted to college for the fall. But McKenna has a different goal in mind: much to the chagrin of her parents, she defers her college acceptance to hike the Appalachian Trail from Maine to Georgia with her best friend. And when her friend backs out, McKenna is determined to go through with the dangerous trip on her own. While on the Trail, she meets Sam. Having skipped out on an abusive dad and quit school, Sam has found a brief respite on the Trail, where everyone's a drifter, at least temporarily.




Despite lives headed in opposite directions, McKenna and Sam fall in love on an emotionally charged journey of dizzying highs and devastating lows. When their punch-drunk love leads them off the trail, McKenna has to persevere in a way she never thought possible to beat the odds or risk both their lives.