Waiting On Wednesday is a weekly event, hosted by Breaking the Spine, that spotlights upcoming releases that we're eagerly anticipating.
When a simple round of truth or dare spins out of control, three girls find it's no longer a party game. It's do or die.

It all started on a whim: the game was a way for Tenley Reed to reclaim her popularity, a chance for perfect Caitlin "Angel" Thomas to prove she's more than her Harvard application. Loner Sydney Morgan wasn't even there; she was hiding behind her camera like usual. But when all three start receiving mysterious dares long after the party has ended, they're forced to play along—or risk exposing their darkest secrets.

How far will Tenley, Caitlin and Sydney go to keep the truth from surfacing? And who's behind this twisted game?

Set against the backdrop of Echo Bay, an isolated beach town haunted by misfortune, Truth or Dare is a highly charged debut that will keep readers in suspense from beginning to end.
In a world ravaged by mutation, a teenage girl must travel into the forbidden Savage Zone to recover lost artifacts or her father's life is forfeit.

America has been ravaged by a war that has left the eastern half of the country riddled with mutation. Many of the people there exhibit varying degrees of animal traits. Even the plantlife has gone feral.

Crossing from west to east is supposed to be forbidden, but sometimes it's necessary. Some enter the Savage Zone to provide humanitarian relief. Sixteen-year-old Lane's father goes there to retrieve lost artifacts—he is a Fetch. It's a dangerous life, but rewarding—until he's caught.

Desperate to save her father, Lane agrees to complete his latest job. That means leaving behind her life of comfort and risking life and limb—and her very DNA—in the Savage Zone. But she's not alone. In order to complete her objective, Lane strikes a deal with handsome, roguish Rafe. In exchange for his help as a guide, Lane is supposed to sneak him back west. But though Rafe doesn't exhibit any signs of "manimal" mutation, he's hardly civilized . . . and he may not be trustworthy.
W...W...W.. Wednesday is a weekly meme hosted by Should Be Reading.... I wold love to hear What you are currently reading, what did you just finish and what are you reading next...

What Are Currently Reading: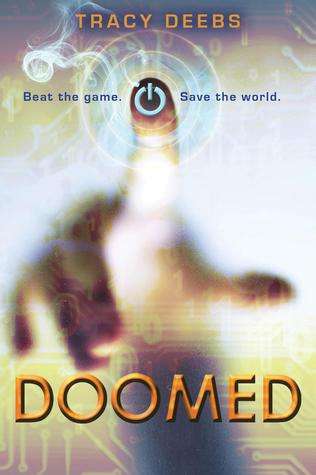 What Did You Recently Finish Reading?
What Do You Think You Will Read Next?