Delightful Discoveries are books that I have discovered recently... old, new, just released... from blogs, Goodreads, libraries, friends, or bookstores.

James Hook is a child who only wants to grow up.

When he meets Peter Pan, a boy who loves to pretend and is intent on never becoming a man, James decides he could try being a child—at least briefly. James joins Peter Pan on a holiday to Neverland, a place of adventure created by children's dreams, but Neverland is not for the faint of heart. Soon James finds himself longing for home, determined that he is destined to be a man. But Peter refuses to take him back, leaving James trapped in a world just beyond the one he loves. A world where children are to never grow up.

But grow up he does.

And thus begins the epic adventure of a Lost Boy and a Pirate.

This story isn't about Peter Pan; it's about the boy whose life he stole. It's about a man in a world that hates men. It's about the feared Captain James Hook and his passionate quest to kill the Pan, an impossible feat in a magical land where everyone loves Peter Pan.

Except one.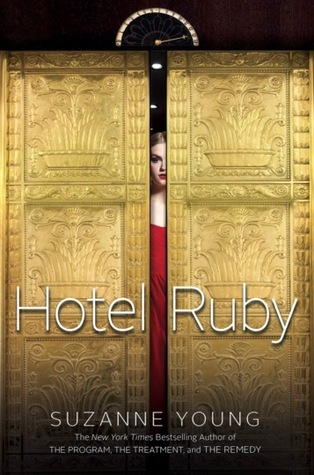 Hotel Ruby by Suzanne Young





Stay Tonight. Stay Forever.




When Audrey Casella arrives for an unplanned stay at the grand Hotel Ruby, she's grateful for the detour. Just months after their mother's death, Audrey and her brother, Daniel, are on their way to live with their grandmother, dumped on the doorstep of a DNA-matched stranger because their father is drowning in his grief.




Audrey and her family only plan to stay the night, but life in the Ruby can be intoxicating, extending their stay as it provides endless distractions—including handsome guest Elias Lange, who sends Audrey's pulse racing. However, the hotel proves to be as strange as it is beautiful. Nightly fancy affairs in the ballroom are invitation only, and Audrey seems to be the one guest who doesn't have an invite. Instead, she joins the hotel staff on the rooftop, catching whispers about the hotel's dark past.




The more Audrey learns about the new people she's met, the more her curiosity grows. She's torn in different directions—the pull of her past with its overwhelming loss, the promise of a future that holds little joy, and an in-between life in a place that is so much more than it seems…








Being a hero isn't always what it's cracked up to be in this funny and genuine novel from adult fantasy author Kelly McCullough.

Evan Quick is a GIANT superhero geek who dreams of one day becoming a superhero himself. Every morning he checks to see if he's developed his powers overnight, and every day there's nothing. No flying, no super strength, no invulnerability—that always hurts to check—no telepathy, no magic. Not even the ability to turn off the alarm clock without smacking the switch.

But then Evan somehow manages to survive a supervillian's death ray, and is sent to the Academy for Metahuman Operatives. Unfortunately, his new school is not what he expected, and instead of fighting bad guys, Evan finds himself blacklisted, and on the wrong side of the school's director. If Evan ever wants to realize his dream, he must convince his "mentor" Foxman, a semi-retired has-been, to become a real hero once again.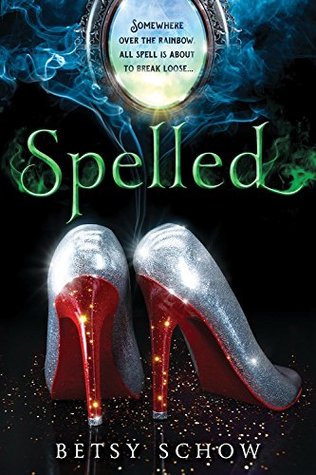 Fairy Tale Survival Rule #32: If you find yourself at the mercy of a wicked witch, sing a romantic ballad and wait for your Prince Charming to save the day.

Yeah, no thanks. Dorthea is completely princed out. Sure being the crown princess of Emerald has its perks—like Glenda Original ball gowns and Hans Christian Louboutin heels. But a forced marriage to the brooding prince Kato is so not what Dorthea had in mind for her enchanted future.

Talk about unhappily ever after.

Trying to fix her prince problem by wishing on a (cursed) star royally backfires, leaving the kingdom in chaos and her parents stuck in some place called "Kansas." Now it's up to Dorthea and her pixed off prince to find the mysterious Wizard of Oz and undo the curse...before it releases the wickedest witch of all and spells The End for the world of Story.






Destiny is pre-determined. It is strictly monitored. It is unchangeable.

Or is it?




Madden's life is a whirlwind of privilege and perks. Born into the elite Purple ring, she is fated to be a Minister of the Seven. Although her position comes with the burden of great responsibility, she's nothing if not confident in her future. After all, Destiny Specialists have determined how she will fulfill her life's purpose, and they are never wrong.




Her classmate Dax, an Ash, is clinging to the opposite end of the spectrum. While everyone around her knows what destiny awaits them, Dax's fate is…missing. Isolated and ignored, she refuses to let her lack of status define her.




After a stunning twist of fate, Dax and Madden's paths intertwine in ways neither could have possibly imagined. The two are forced to question their own past, present and future as they realize who they are is not necessarily who they were meant to be.




ASH, the first book in the Destined series, is an unforgettable journey into an alternate future which will leave readers wondering just how much we can control our own fate.




Destiny is calling. Will you fight for yours?