Delightful Discoveries are books that I have discovered recently... old, new, just released... from blogs, Goodreads, libraries, friends, or bookstores.

After their mother's recent death, twelve-year-old Liberty and her eight-year-old sister, Billie, are sent to live with their father, who they haven't seen since they were very young. Things are great at first; the girls are so excited to get to know their father – a traveling photographer who rides around in an RV. But soon, the pressure becomes too much for him, and he abandons them at the Jiffy Company Gas Station.

Instead of moping around and being scared, Liberty takes matters into her own hands. On their journey to get home, they encounter a shady, bald-headed gas station attendant, a full-body tattooed trucker, free Continental breakfast, a kid obsessed with Star Wars, a woman who lives with rats, and a host of other situations.

When all seems lost, they get some help from an unlikely source, and end up learning that sometimes you have to get a little bit lost to be found.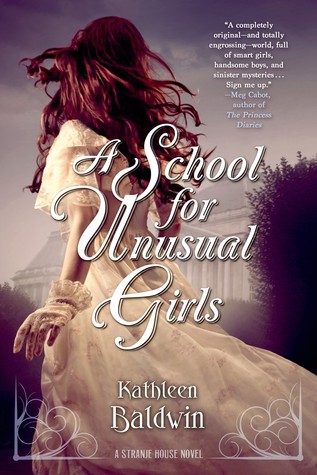 A School for Unusual Girls by Kathleen Baldwin





The launch of a captivating new YA series set in Regency England that #1 New York Times bestselling author Meg Cabot calls "completely original and totally engrossing."




It's 1814. Napoleon is exiled on Elba. Europe is in shambles. Britain is at war on four fronts. And Stranje House, a School for Unusual Girls, has become one of Regency England's dark little secrets. The daughters of the beau monde who don't fit high society's constrictive mold are banished to Stranje House to be reformed into marriageable young ladies. Or so their parents think. In truth, Headmistress Emma Stranje, the original unusual girl, has plans for the young ladies—plans that entangle the girls in the dangerous world of spies, diplomacy, and war.




After accidentally setting her father's stables on fire while performing a scientific experiment, Miss Georgiana Fitzwilliam is sent to Stranje House. But Georgie has no intention of being turned into a simpering, pudding-headed, marriageable miss. She plans to escape as soon as possible—until she meets Lord Sebastian Wyatt. Thrust together in a desperate mission to invent a new invisible ink for the English war effort, Georgie and Sebastian must find a way to work together without losing their heads—or their hearts..




This thriller YA is Scandal meets Veronica Mars.

Sixteen-year-old Tess Kendrick has spent her entire life on her grandfather's ranch. But when her estranged sister Ivy uproots her to D.C., Tess is thrown into a world that revolves around politics and power. She also starts at Hardwicke Academy, the D.C. school for the children of the rich and powerful, where she unwittingly becomes a fixer for the high school set, fixing teens' problems the way her sister fixes their parents' problems.

And when a conspiracy surfaces that involves the family member of one of Tess's classmates, love triangles and unbelievable family secrets come to light and life gets even more interesting—and complicated—for Tess.

Perfect for fans of Pretty Little Liars and Heist Society, readers will be clamoring for this compelling teen drama with a political twist.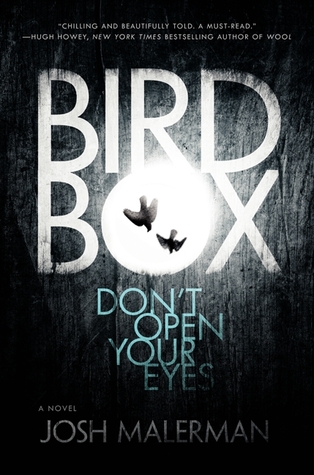 Bird Box by Josh Malerman






Most people ignored the outrageous reports on the news. But they became too frequent, they became too real. And soon, they began happening down the street. Then the Internet died. The television and radio went silent. The phones stopped ringing. And we couldn't look outside anymore. Malorie raises the children the only way she can; indoors. The house is quiet. The doors are locked, the curtains are closed, mattresses are nailed over the windows. They are out there. She might let them in. The children sleep in the bedroom across the hall. Soon she will have to wake them. Soon she will have to blindfold them. Today they must leave the house. Today they will risk everything.




Allie Bennett has moved to Norfolk Island with her family, and as the texts and phone calls with her friends back in Sydney dwindle, Allie feels increasingly alone. The instant attraction that occurs between Allie and her classmate, Noah O'Brien, is threatened when he keeps reminding her that she is descended from John Bennett, the brutal commandant who oversaw the penal colony 150 years ago and made the lives of the convicts, including Noah's ancestor, a living hell. When the discovery of a hidden diary catapults Allie into the tragic story of two young long-dead lovers, she is appalled at the injustice detailed in the diary and vows to put things right. But digging up the past has the potential to damage reputations and end her relationship with Noah. It will take a token of love - a ring made from hair - to solve the mystery of what really happened so long ago, and lay the past to rest.