Waiting On Wednesday is a weekly event, hosted by Breaking the Spine, that spotlights upcoming releases that we're eagerly anticipating.
Jenn's Pick: I Can't wait to have my hands on this!
A lethal virus is awoken on an abandoned spaceship in this incredibly fast-paced, claustrophobic thriller.




They thought the ship would be their salvation.




Zahra knew every detail of the plan. House of Wisdom, a massive exploration vessel, had been abandoned by the government of Earth a decade earlier, when a deadly virus broke out and killed everyone on board in a matter of hours. But now it could belong to her people if they were bold enough to take it. All they needed to do was kidnap Jaswinder Bhattacharya—the sole survivor of the tragedy, and the last person whose genetic signature would allow entry to the spaceship.




But what Zahra and her crew could not know was what waited for them on the ship—a terrifying secret buried by the government. A threat to all of humanity that lay sleeping alongside the orbiting dead.




And then they woke it up.
Ash's
Pick: I need to read this NOW!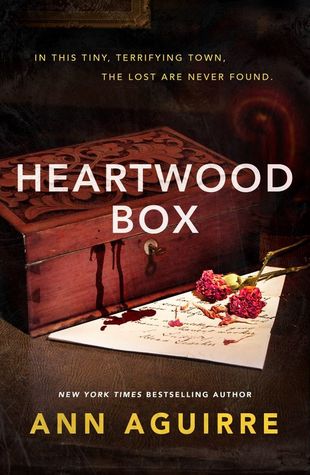 A dark, romantic YA suspense novel with an SF edge and plenty of drama, layering the secrets we keep and how appearances can deceive, from the New York Times bestselling author.
In this tiny, terrifying town, the lost are never found. When Araceli Flores Harper is sent to live with her great-aunt Ottilie in her ramshackle Victorian home, the plan is simple. She'll buckle down and get ready for college. Life won't be exciting, but she'll cope, right?
Wrong. From the start, things are very, very wrong. Her great-aunt still leaves food for the husband who went missing twenty years ago, and local businesses are plastered with MISSING posters. There are unexplained lights in the woods and a mysterious lab just beyond the city limits that the locals don't talk about. Ever. When she starts receiving mysterious letters that seem to be coming from the past, she suspects someone of pranking her or trying to drive her out of her mind. To solve these riddles and bring the lost home again, Araceli must delve into a truly diabolical conspiracy, but some secrets fight to stay buried...