Stacking The Shelves is a hosted by Tynga's Reviews. Come join the fun and share all the book you received this week.
For Review:
Above all else, though I try not to think about it, I know which life I prefer. And every night when I Cinderella myself from one life to the next a very small, but definite, piece of me dies. The hardest part is that nothing about my situation has ever changed. There is no loophole.




Until now, that is...




For as long as she can remember, Sabine has lived two lives. Every 24 hours she Shifts to her ′other′ life - a life where she is exactly the same, but absolutely everything else is different: different family, different friends, different social expectations. In one life she has a sister, in the other she does not. In one life she′s a straight-A student with the perfect boyfriend, in the other she′s considered a reckless delinquent. Nothing about her situation has ever changed, until the day when she discovers a glitch: the arm she breaks in one life is perfectly fine in the other.




With this new knowledge, Sabine begins a series of increasingly risky experiments which bring her dangerously close to the life she′s always wanted... But just what - and who - is she really risking?
There's a murderer on the loose—but that doesn't stop the girls of St. Etheldreda's from attempting to hide the death of their headmistress in this rollicking farce.

The students of St. Etheldreda's School for Girls face a bothersome dilemma. Their irascible headmistress, Mrs. Plackett, and her surly brother, Mr. Godding, have been most inconveniently poisoned at Sunday dinner. Now the school will almost certainly be closed and the girls sent home—unless these seven very proper young ladies can hide the murders and convince their neighbors that nothing is wrong.

The Scandalous Sisterhood of Prickwillow Place is a smart, hilarious Victorian romp, full of outrageous plot twists, mistaken identities, and mysterious happenings.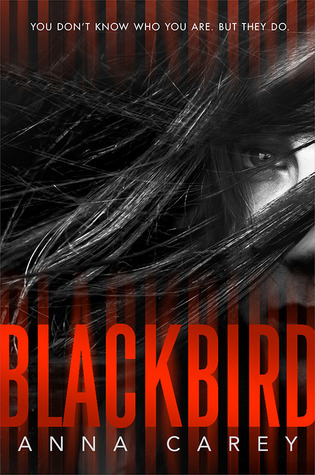 This twisty, breathless cat-and-mouse thrill ride, told in the second person, follows a girl with amnesia in present-day Los Angeles who is being pursued by mysterious and terrifying assailants.

A girl wakes up on the train tracks, a subway car barreling down on her. With only minutes to react, she hunches down and the train speeds over her. She doesn't remember her name, where she is, or how she got there. She has a tattoo on the inside of her right wrist of a blackbird inside a box, letters and numbers printed just below: FNV02198. There is only one thing she knows for sure: people are trying to kill her.

On the run for her life, she tries to untangle who she is and what happened to the girl she used to be. Nothing and no one are what they appear to be. But the truth is more disturbing than she ever imagined.

The Maze Runner series meets Code Name Verity, Blackbird is relentless and action-packed, filled with surprising twists.