Waiting On Wednesday is a weekly event, hosted by Breaking the Spine, that spotlights upcoming releases that we're eagerly anticipating.
Inspired by the childhood classic Alice in Wonderland, this harrowing and romantic story features teen zombie slayer Alice Bell who has lost so much—family, friends, her home. After a strange new zombie attack, Alice fears she may be losing her mind as well. A terrible darkness blooms inside her, urging her to do wicked things. The whispers of the dead assault her ears and mirrors seem to come frighteningly to life. She's never needed her team of zombie slayers more—including her boyfriend, Cole—than she does now. But as Cole strangely withdraws and the zombies gain new strength, Ali knows one false step may doom them all.
A virus that had once been contained has returned, and soon no place will be left untouched by its destruction. But when Cheyenne wakes up in Elysian Fields--a subdivision cut off from the world and its monster-creating virus--she is thrilled to have a chance at survival.
At first, Elysian Fields,with its beautiful houses and manicured lawns, is perfect. Teo Richardson, the older man who stole Cheyenne's heart, built it so they could be together. But when Teo tells Cheyenne there are tests that she and seven other couples must pass to be worthy of salvation, Cheyenne begins to question the perfection of his world.
The people they were before are gone. Cheyenne is now "Persephone," and each couple has been re-named to reflect the most tragic romances ever told. Everyone is fighting to pass the test, to remain in Elysian Fields. Teo dresses them up, tells them when to move and how to act, and in order to pass the test, they must play along.
If they play it right, then they'll be safe.
But if they play it wrong, they'll die.
W...W...W.. Wednesday is a weekly meme hosted by Should Be Reading.... I wold love to hear What you are currently reading, what did you just finish and what are you reading next...

What Are Currently Reading: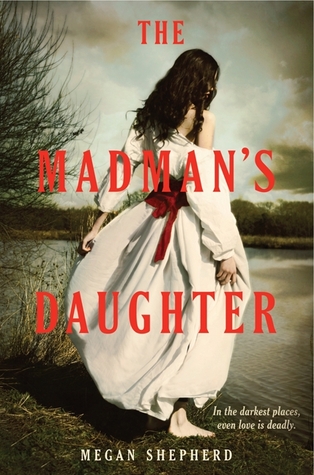 What Did You Recently Finish Reading?
What Do You Think You Will Read Next?