This feature I will just gab, remark, feature book covers.
For this cover up I will be comparing two different editions of the same book, from books I've read recently. I will try to do this every couple weeks or so. Can be from a different country, or just a different edition in general
It's the Salem Witch Trials meets Mean Girls in a debut novel from one of the descendants of Cotton Mather, where the trials of high school start to feel like a modern day witch hunt for a teen with all the wrong connections to Salem's past.

Salem, Massachusetts is the site of the infamous witch trials and the new home of Samantha Mather. Recently transplanted from New York City, Sam and her stepmother are not exactly welcomed with open arms. Sam is the descendant of Cotton Mather, one of the men responsible for those trials and almost immediately, she becomes the enemy of a group of girls who call themselves The Descendants. And guess who their ancestors were?

If dealing with that weren't enough, Sam also comes face to face with a real live (well technically dead) ghost. A handsome, angry ghost who wants Sam to stop touching his stuff. But soon Sam discovers she is at the center of a centuries old curse affecting anyone with ties to the trials. Sam must come to terms with the ghost and find a way to work with The Descendants to stop a deadly cycle that has been going on since the first accused witch was hanged. If any town should have learned its lesson, it's Salem. But history may be about to repeat itself.
Am
erican Cover Italian Cover
I am absolutely in love with the Italian cover. I think it matches the book so well, and it's so dark and ominous.
Cinder, the cyborg mechanic, returns in the second thrilling installment of the bestselling Lunar Chronicles. She's trying to break out of prison—even though if she succeeds, she'll be the Commonwealth's most wanted fugitive.




Halfway around the world, Scarlet Benoit's grandmother is missing. When Scarlet encounters Wolf, a street fighter who may have information as to her grandmother's whereabouts, she is loath to trust this stranger, but is inexplicably drawn to him, and he to her. As Scarlet and Wolf unravel one mystery, they encounter another when they meet Cinder. Now, all of them must stay one step ahead of the vicious Lunar Queen Levana, who will do anything for the handsome Prince Kai to become her husband, her king, her prisoner
American Cover Italian Cover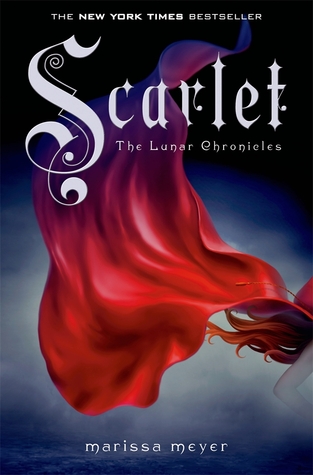 Another really great Italian cover. Again I think I like the Italian one more.
Everybody knows Cate Cahill and her sisters are eccentric. Too pretty, too reclusive, and far too educated for their own good. But the truth is even worse: they're witches. And if their secret is discovered by the priests of the Brotherhood, it would mean an asylum, a prison ship—or an early grave.

Before her mother died, Cate promised to protect her sisters. But with only six months left to choose between marriage and the Sisterhood, she might not be able to keep her word... especially after she finds her mother's diary, uncovering a secret that could spell her family's destruction. Desperate to find alternatives to their fate, Cate starts scouring banned books and questioning rebellious new friends, all while juggling tea parties, shocking marriage proposals, and a forbidden romance with the completely unsuitable Finn Belastra.

If what her mother wrote is true, the Cahill girls aren't safe. Not from the Brotherhood, the Sisterhood—not even from each other
A
merican Cover Other American Cover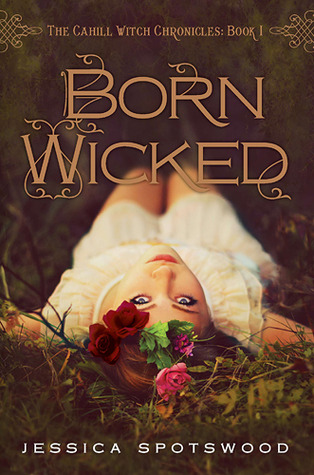 Holy crap you guys, I literally cannot pick between these two. They're both so beautiful!
When Ruby woke up on her tenth birthday, something about her had changed. Something frightening enough to make her parents lock her in the garage and call the police. Something that got her sent to Thurmond, a brutal government "rehabilitation camp." She might have survived the mysterious disease that had killed most of America's children, but she and the others emerged with something far worse: frightening abilities they could not control.

Now sixteen, Ruby is one of the dangerous ones. When the truth comes out, Ruby barely escapes Thurmond with her life. She is on the run, desperate to find the only safe haven left for kids like her—East River. She joins a group of kids who have escaped their own camp. Liam, their brave leader, is falling hard for Ruby. But no matter how much she aches for him, Ruby can't risk getting close. Not after what happened to her parents. When they arrive at East River, nothing is as it seems, least of all its mysterious leader. But there are other forces at work, people who will stop at nothing to use Ruby in their fight against the government. Ruby will be faced with a terrible choice, one that may mean giving up her only chance at having a life worth living.
American Cover Other American Cover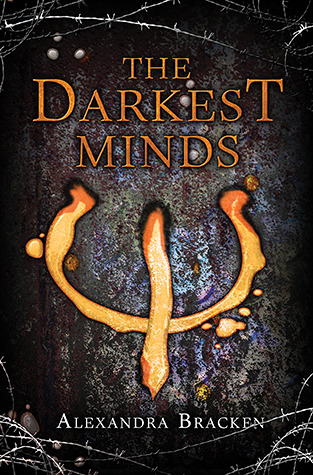 I like the new American covers better.
A masterful true crime account of the Golden State Killer—the elusive serial rapist turned murderer who terrorized California for over a decade—from Michelle McNamara, the gifted journalist who died tragically while investigating the case.

"You'll be silent forever, and I'll be gone in the dark."

For more than ten years, a mysterious and violent predator committed fifty sexual assaults in Northern California before moving south, where he perpetrated ten sadistic murders. Then he disappeared, eluding capture by multiple police forces and some of the best detectives in the area.

Three decades later, Michelle McNamara, a true crime journalist who created the popular website TrueCrimeDiary.com, was determined to find the violent psychopath she called "the Golden State Killer." Michelle pored over police reports, interviewed victims, and embedded herself in the online communities that were as obsessed with the case as she was.

At the time of the crimes, the Golden State Killer was between the ages of eighteen and thirty, Caucasian, and athletic—capable of vaulting tall fences. He always wore a mask. After choosing a victim—he favored suburban couples—he often entered their home when no one was there, studying family pictures, mastering the layout. He attacked while they slept, using a flashlight to awaken and blind them. Though they could not recognize him, his victims recalled his voice: a guttural whisper through clenched teeth, abrupt and threatening.

I'll Be Gone in the Dark—the masterpiece McNamara was writing at the time of her sudden death—offers an atmospheric snapshot of a moment in American history and a chilling account of a criminal mastermind and the wreckage he left behind. It is also a portrait of a woman's obsession and her unflagging pursuit of the truth. Framed by an introduction by Gillian Flynn and an afterword by her husband, Patton Oswalt, the book was completed by Michelle's lead researcher and a close colleague. Utterly original and compelling, it is destined to become a true crime classic—and may at last unmask the Golden State Killer.
A
meri
c
an Cover Other American Cover
This one is hard. I feel like the first cover is great for the book because of how dark it is. But I love the cover with the orange letters too. So I don't know!
Ever wonder who was the first kid to keep a wallet on a big chunky chain, or wear way-too-big pants on purpose? What about the mythical first guy who wore his baseball cap backwards? These are the Innovators, the people on the very cusp of cool. Seventeen-year-old Hunter Braque's job is finding them for the retail market.But when a big-money client disappears, Hunter must use all his cool-hunting talents to find her. Along the way he's drawn into a web of brand-name intrigue-a missing cargo of the coolest shoes he's ever seen, ads for products that don't exist, and a shadowy group dedicated to the downfall of consumerism as we know it.
A
merican Cover Italian Cover
Ha! The Italian one is called Fashion Killers. That's awesome. I think I still like the Italian cover more.
In the zombie-infested, post-apocalyptic America where Benny Imura lives, every teenager must find a job by the time they turn fifteen or get their rations cut in half. Benny doesn't want to apprentice as a zombie hunter with his boring older brother Tom, but he has no choice. He expects a tedious job whacking zoms for cash, but what he gets is a vocation that will teach him what it means to be human.



A
merican Cover Italian Cover
The Italian's really have their stuff together man. The Italian one is straight up creepy. I honestly think I still like the American cover better. But jeeze that's creepy.
Percy Jackson is a good kid, but he can't seem to focus on his schoolwork or control his temper. And lately, being away at boarding school is only getting worse—Percy could have sworn his pre-algebra teacher turned into a monster and tried to kill him. When Percy's mom finds out, she knows it's time that he knew the truth about where he came from, and that he go to the one place he'll be safe. She sends Percy to Camp Half Blood, a summer camp for demigods (on Long Island), where he learns that the father he never knew is Poseidon, God of the Sea. Soon a mystery unfolds and together with his friends—one a satyr and the other the demigod daughter of Athena—Percy sets out on a quest across the United States to reach the gates of the Underworld (located in a recording studio in Hollywood) and prevent a catastrophic war between the gods.
American Cover Spanish Cover
I like the American one of this better.
If there's one thing Mare Barrow knows, it's that she's different.

Mare Barrow's blood is red—the color of common folk—but her Silver ability, the power to control lightning, has turned her into a weapon that the royal court tries to control.




The crown calls her an impossibility, a fake, but as she makes her escape from Maven, the prince—the friend—who betrayed her, Mare uncovers something startling: she is not the only one of her kind.

Pursued by Maven, now a vindictive king, Mare sets out to find and recruit other Red-and-Silver fighters to join in the struggle against her oppressors.




But Mare finds herself on a deadly path, at risk of becoming exactly the kind of monster she is trying to defeat.




Will she shatter under the weight of the lives that are the cost of rebellion? Or have treachery and betrayal hardened her forever?

The electrifying next installment in the Red Queen series escalates the struggle between the growing rebel army and the blood-segregated world they've always known—and pits Mare against the darkness that has grown in her soul.
Americ
an Cover German Cover
I just love the American covers of this series. The German one isn't bad, but I definitely prefer the American.
Delia smiles at the shadow only she sees—

Something slams into her. The lyra whirls like a half-dollar spinning on its edge.

My mother is thrown backward.

And she falls.

Growing up in the Cinzio Traveling Players Company, Genevieve Flannery is accustomed to a life most teenagers could never imagine: daily workouts of extravagant acrobatics; an extended family of clowns; wild animals for pets; and her mother, Delia, whose mind has always been tortured by visions—but whose love Geni never questions. In a world of performers who astonish and amaze on a daily basis, Delia's ghostly hallucinations never seemed all that strange . . . until the evening Geni and her mother are performing an aerial routine they've done hundreds of times, and Delia falls to her death.

That night, a dark curtain in Geni's life opens. Everything has changed.

Still reeling from the tragedy, the Cinzio Traveling Players are also adjusting to the circus's new owner: a generous, mysterious man whose connection to the circus—Geni suspects—has a dark and dangerous history. And suddenly Geni is stumbling into a new reality of her own, her life interrupted daily by the terrors only Delia used to be able to see.

As the visions around her grow stronger, Geni isn't sure who she can trust. Even worse, she's starting to question whether she can trust her own mind.
Amer
ican Cover Other American Cover
Okay I want red hair like that. Oh my god. I still like the one on the left better, but look at that gorgeous hair.