A little Bookish Banter to get us through. Bookish Banter is a little bit of banter about our bookish thoughts as we have a friendly discussion over a nice cup of tea.
How many books do you like in your series?
I think if it's meant to be a series, it needs to be no less than 3 books, I kind of don't really like series that are 2 books. And no more than 7 books.
But I think series that are 3 books are my favorite. Because you get a lot of the story, but it's not too much.
Anything over 7 feels like serious overkill. Even for middle grade books, I feel like more than that is just way too much.
Like, the Pretty Little Liars series. They have 15 million books in that series! Okay, more like 16 books total. But seriously, who needs that many books in the series!?
One of the only series that I do really like that's that many books, is The Cherub series by Robert Muchamore. That series has 12 books in it, and then they have a spin off series that has 5 books (As of right now, maybe more coming?)
Another series that I love that is long, is the Gone Series by Michael Grant. As of right now it looks like there is going to be 9 in the series. When I *thought* I finished the series, there was only 6. And I loved that. But then the author decided to add more to the series. So we'll see if it's too much for the series.
One of the series I wish they would just stop (With spin offs, more of the series, and prequels) Is the Mortal Instruments series. The first three are some of my favorite books EVER. But I read the 4th one, and I really did not like it. I also read Clockwork Angel, and honestly it felt like the exact same characters as the original and it was just too many. At this point I'm really tired of her just writing about the same stuff over and over again. I'm kind of tired of it.
There are 6 primary works and 11 total works in the The Mortal Instruments Series

The Mortal Instruments is the sequel to The Infernal Devices series by Cassandra Clare.
Prequel: The Infernal Devices
Spin-off: The Dark Artifices
Manga adaptation: The Infernal Devices: Manga
Companion Book: The Shadowhunter's Codex
Spin-Off: The Bane Chronicles
Spin-Off/Sequel: Tales from the Shadowhunter Academy

ORDER TO READ THE SHADOWHUNTERS CHRONICLES
* City of Bones (The Mortal Instruments #1)
* City of Ashes (The Mortal Instruments #2)
* City of Glass (The Mortal Instruments #3)
* Clockwork Angel (The Infernal Devices, #1)
* City of Fallen Angels (The Mortal Instruments #4)
* Clockwork Prince (The Infernal Devices, #2)
* City of Lost Souls (The Mortal Instruments, #5)
* Clockwork Princess (The Infernal Devices, #3)
* City of Heavenly Fire (The Mortal Instruments, #6)
* The Bane Chronicles (#1-11)
* Tales from the Shadowhunter Academy (#1-10)
* Lady Midnight (The Dark Artifices #1)
* Lord of Shadows (The Dark Artifices #2)
See all of that!? That is just... that's ridiculous. Just stop.
Anyway, what I'm trying to say is that I prefer 3 books, but there are a few series that have more than that and they're still pretty good.
Jenn:
This is a terribly hard question to answer. I think most of the time 3-7 is good but maybe sometimes 3 is too short and 7 is too long.
Some of my favorite series...
This series was so good. I loved it and though it felt complete and maybe all the story was out, I could really use more of these characters this world.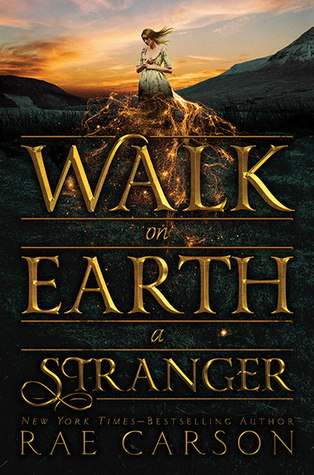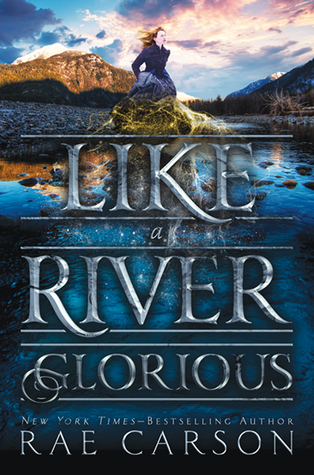 This series had three books and I felt that it was perfect. It ended and though I would miss Jasper and his friends I felt very satisfied the story was over.
Oh how I loved this series. Four books without counting some novellas. I could use so much more of this world and these characters. The main story is done yes, but spin offs would be so great. Please
I love the Sookie Stackhouse series by Charlaine Harris... although I have only read two. I have only read two because there are so many. I just think this is way too many. I will read them only because I have a need too, but I could have done with less in this series. I believe there are 13 books.
So I will hold to my my answer of 3-7 for series, but it really depends on the series and the author and the story and the characters. I guess when the characters are done, they are done.
What are your thoughts on series? Do you have a number of books to a series that makes you happy?