sentences out of our current read to pique others' curiosity.
Fever by Lauren DeStefano
Running away brings Rhine and Gabriel right into a trap, in the form of a twisted carnival whose ringmistress keeps watch over a menagerie of girls. Just as Rhine uncovers what plans await her, her fortune turns again. With Gabriel at her side, Rhine travels through an environment as grim as the one she left a year ago - surroundings that mirror her own feelings of fear and hopelessness.

The two are determined to get to Manhattan, to relative safety with Rhine's twin brother, Rowan. But the road there is long and perilous - and in a world where young women only live to age twenty and young men die at twenty-five, time is precious. Worse still, they can't seem to elude Rhine's father-in-law, Vaughn, who is determined to bring Rhine back to the mansion...by any means necessary.

In the sequel to Lauren DeStefano's harrowing Wither, Rhine must decide if freedom is worth the price - now that she has more to lose than ever.
Teaser:
He holds up my hand, enclosed in both of his. Blood is dripping down our wrists in bizarre little river lines.
Ash's Thoughts:
Can't wait to read the second one in the series!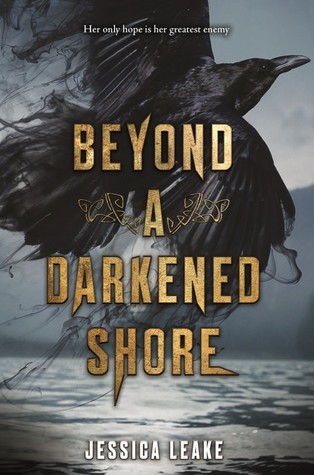 The ancient land of Éirinn is mired in war. Ciara, Princess of Mide, has never known a time when Éirinn's kingdoms were not battling for power, or Northmen were not plundering their shores.

The people of Mide have thankfully always been safe because of Ciara's unearthly ability to control her enemies' minds and actions. But lately, a mysterious crow has been appearing to Ciara, whispering warnings of an even darker threat. Although her clansmen dismiss her visions as pagan nonsense, Ciara fears this coming evil will destroy not just Éirinn, but the entire world.

Then the crow leads Ciara to Leif, a young Northman leader. Leif should be Ciara's enemy, but when Ciara discovers that he, too, shares her prophetic visions, she knows he's something more. Leif is mounting an impressive army, and with Ciara's strength in battle the two might have a chance to save their world.

With evil rising around them, they'll do what it takes to defend the land they love…even if it means making the greatest sacrifice of all.
I learned to hate the sea. Not because it was unbearbly cold, and not because I loathed swimming in salty depths. I hated it because, in spite of its raw beauty, it brought death to our doorstep.
I barely started this read but I am super excited to get deep into this book.