Waiting On Wednesday is a weekly event, hosted by Breaking the Spine, that spotlights upcoming releases that we're eagerly anticipating.
Jenn's Pick: I Can't wait to have my hands on this!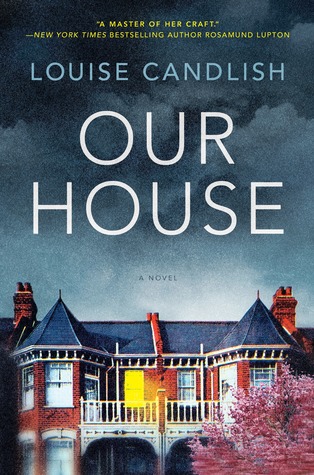 Our House by Louise Candlish
August 7th, 2018
On a bright January morning in the London suburbs, a family moves into the house they've just bought in Trinity Avenue.




Nothing strange about that. Except it is your house. And you didn't sell it.




When Fiona Lawson comes home to find strangers moving into her house, she's sure there's been a mistake. She and her estranged husband, Bram, have a modern co-parenting arrangement: bird's nest custody, where each parent spends a few nights a week with their two sons at the prized family home to maintain stability for their children. But the system built to protect their family ends up putting them in terrible jeopardy. In a domino effect of crimes and misdemeanors, the nest comes tumbling down.

Now Bram has disappeared and so have Fiona's children. As events spiral well beyond her control, Fiona will discover just how many lies her husband was weaving and how little they truly knew each other. But Bram's not the only one with things to hide, and some secrets are best kept to oneself, safe as houses.






Ash's Pick: I need to read this NOW!
Like Never and Always by Ann Aguirre
July 17th, 2018
On a hot summer night, a screech of brakes and shattering glass changes two lives forever.

Liv wakes in the hospital, confused when they call her Morgan. She assumes it's a case of mistaken identity, yet when the bandages come off, it's not her face in the mirror anymore. It's her best friend Morgan's.

Morgan always seemed to have the perfect life, yet Liv must navigate endlessly disturbing secrets of the criminal and murderous variety—and a romance that feels like a betrayal. Torn between the boy she loved as Liv and the boy she's grown to love as Morgan, Liv still has to survive Morgan's last request.