Genre Definition and Recommendation is a feature where I will define a genre and a sub-genre definition and the make some recommendations.

Suspense is a feeling of pleasurable fascination and excitement mixed with apprehension, tension, and anxiety developed from an unpredictable, mysterious, and rousing source of entertainment. The term most often refers to an audience's perceptions in a dramatic work.
Psychological Thriller Definition found on Wikipedia
Psychological thriller is a fictional thriller story which emphasizes the psychology of its characters and their unstable emotional states.[1] In terms of classification, the category is a sub-genre of the broader ranging thriller category,[1] with similarities to Gothic and detective fiction in the sense of sometimes having a "dissolving sense of reality", moral ambiguity, and complex and tortured relationships between obsessive and pathological characters.[2] Psychological thrillers often incorporate elements of mystery, drama, and horror, particularly psychological horror.
My Recommendations:




Three students: dead. Carly Johnson: vanished without a trace.
Two decades have passed since an inferno swept through Elmbridge High, claiming the lives of three teenagers and causing one student, Carly Johnson, to disappear. The main suspect: Kaitlyn, "the girl of nowhere."
Kaitlyn's diary, discovered in the ruins of Elmbridge High, reveals the thoughts of a disturbed mind. Its charred pages tell a sinister version of events that took place that tragic night, and the girl of nowhere is caught in the center of it all. But many claim Kaitlyn doesn't exist, and in a way, she doesn't - because she is the alter ego of Carly Johnson.
Carly gets the day. Kaitlyn has the night. It's during the night that a mystery surrounding the Dead House unravels and a dark, twisted magic ruins the lives of each student that dares touch it.
Debut author Dawn Kurtagich masterfully weaves together a thrilling and terrifying story using psychiatric reports, witness testimonials, video footage, and the discovered diary - and as the mystery grows, the horrifying truth about what happened that night unfolds.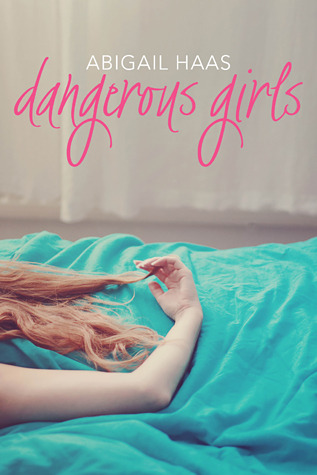 It's Spring Break of senior year. Anna, her boyfriend Tate, her best friend Elise, and a few other close friends are off to a debaucherous trip to Aruba that promises to be the time of their lives. But when Elise is found brutally murdered, Anna finds herself trapped in a country not her own, fighting against vile and contemptuous accusations.
As Anna sets out to find her friend's killer; she discovers hard truths about her friendships, the slippery nature of truth, and the ache of young love.
As she awaits the judge's decree, it becomes clear that everyone around her thinks she is not just guilty, but dangerous. When the truth comes out, it is more shocking than one could ever imagine...