Literacy Mini-Challenge
I really wish that I had some pictures of my children reading. I do somewhere but my pictures are so disorganized. Both of my children ages 15 and 19 now enjoy reading. My daughter,19, loves everything and anything like me, my son, 15, is a bit more picky but once he finds one that he likes, he latches on and reads straight through.
I have always loved reading and I really have my mother, a avid reader, to thank for this lovely hobby, OK obsession of mine. I remember when I was young, probably around 7-8 years old she signed up for a monthly mailing of books. Sweet Pickles. I loved these books. They were the first books I read on my own. If you have never heard of Sweet Pickles you should find one and read it. There were 26 of them that I know of. A-Z, each with an animal that needs to learn a lesson. I still remember some of my favorites and looked them up to show you.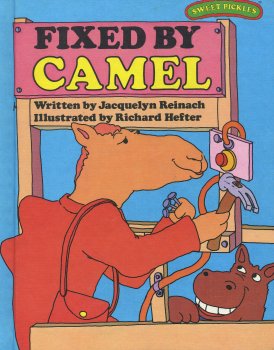 So when my daughter was about two I signed her up for the Disney monthly mailed book club and when my son was but the same age I signed up for Dr. Seuss. we spent many nights before bed reading their favorites, first My hubby and I read to them then when they were older they read to us.