sentences out of our current read to pique others' curiosity.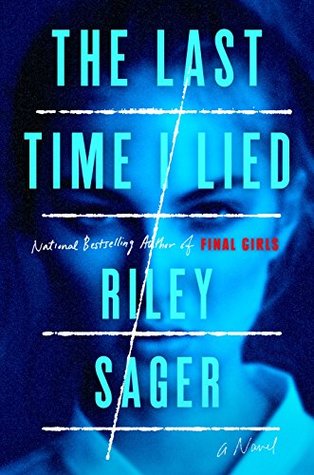 The Last Time I Lied by Riley Sager
Two Truths and a Lie. The girls played it all the time in their tiny cabin at Camp Nightingale. Vivian, Natalie, Allison, and first-time camper Emma Davis, the youngest of the group. The games ended when Emma sleepily watched the others sneak out of the cabin in the dead of night. The last she--or anyone--saw of them was Vivian closing the cabin door behind her, hushing Emma with a finger pressed to her lips.

Now a rising star in the New York art scene, Emma turns her past into paintings--massive canvases filled with dark leaves and gnarled branches that cover ghostly shapes in white dresses. The paintings catch the attention of Francesca Harris-White, the socialite and wealthy owner of Camp Nightingale. When Francesca implores her to return to the newly reopened camp as a painting instructor, Emma sees an opportunity to try to find out what really happened to her friends.

Yet it's immediately clear that all is not right at Camp Nightingale. Already haunted by memories from fifteen years ago, Emma discovers a security camera pointed directly at her cabin, mounting mistrust from Francesca and, most disturbing of all, cryptic clues Vivian left behind about the camp's twisted origins. As she digs deeper, Emma finds herself sorting through lies from the past while facing threats from both man and nature in the present.

And the closer she gets to the truth about Camp Nightingale, the more she realizes it may come at a deadly price.
A sense of isolation drops onto your shoulders, and for a moment you wonder if the whole camp has cleared out, leaving only you behind.
Jenn's: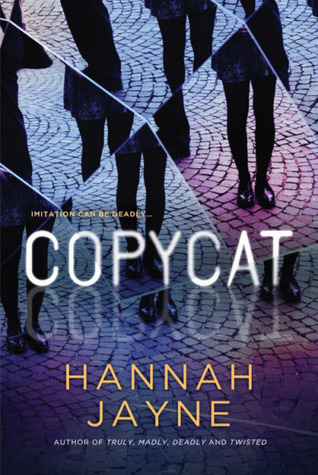 Everyone is dying to read the latest book in the popular Gap Lake mystery series, and Addison is no exception. As the novels biggest fan, Addison is flattered when the infamously reclusive author, R.J. Rosen, contacts her, granting her inside information others would kill for. But when the most popular girl in Addison's high school is murdered, Addison can't help but think that life may be imitating fiction. And as other terrifying events from the book start happening around her, Addison has to figure out how to write her own ending -and survive the story.
Lydia had her head on the desk. Her long blond hair was fanning down in a graceful wave, but it was stained a deep brown.
My Thoughts:
I am hoping this gets pretty creepy. So far I like the fact that the main character is a fangirl, bookworm, and blogger. My kind of gal!