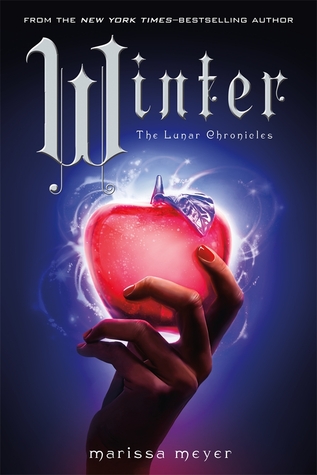 Title: Winter
Publisher: Feiwel and Friends
Publishing Date: November 10th, 2015
Pages: 827
Audio Length: 23 Hours and 30 Minutes
Series: The Lunar Chronicles


Princess Winter is admired by the Lunar people for her grace and kindness, and despite the scars that mark her face, her beauty is said to be even more breathtaking than that of her stepmother, Queen Levana.
Winter despises her stepmother, and knows Levana won't approve of her feelings for her childhood friend--the handsome palace guard, Jacin. But Winter isn't as weak as Levana believes her to be and she's been undermining her stepmother's wishes for years. Together with the cyborg mechanic, Cinder, and her allies, Winter might even have the power to launch a revolution and win a war that's been raging for far too long.
Can Cinder, Scarlet, Cress, and Winter defeat Levana and find their happily ever afters? Fans will not want to miss this thrilling conclusion to Marissa Meyer's national bestselling Lunar Chronicles series
What made me pick this book up:
I had read the other ones, and wanted to read the ending, of course!
What did I like about the cover:
The cover is absolutely stunning. I love everything about it. The apple and what it represents, the colors and how the red pops against the blue/black. Everything.
What made me read this book:
I read the others and I absolutely had to finish the series! My dad was reading it at the same time I was listening to it, and it was almost like a goal to finish it before him.
I did.
What did I like the most:
This book was so great. This is the fourth review I've done for one of Marissa Meyer's books, and I almost feel like y'all don't need me to tell you how great her books are. Especially if you've read the rest of my reviews.
What did I like the most... that's hard. I loved everything.
All the characters are so amazing, I loved reading about them, and like I keep saying, they're each so individual. They all have their own personalities and the personalities are all huge. They are great, lovable, fun characters.
I loved reading about Winter, and getting to know her. She is definitely a great character, and I love how crazy she is, and I honestly love the reason why she's crazy. Because she won't use her Lunar gifts against anyone, because she feels like it's not her place, and she wouldn't want anyone in her head manipulating her.
I think this book wrapped the series up perfectly. I know there's also Stars Above to read, but if they wanted to stop here they could, because it just ends so great.
I guess I don't have much to say about this book. I don't remember as much as I probably should, since I read this a month ago and have read 30 books in between.
But really, it's amazing, you should read it.
Levana. I feel bad for her, but I still hate her.
Also there is a few sad parts that made me... well sad.
Would I read the rest of the series/more from this author?
As usual... YES.
This is definitely my favorite book out of the series.
"Thorne scoffed. "
Careful
is my middle name. Right after
Suave
and
Daring
."
"Do you even know what you're saying half the time?" asked Cinder."
―

Marissa Meyer

,

Winter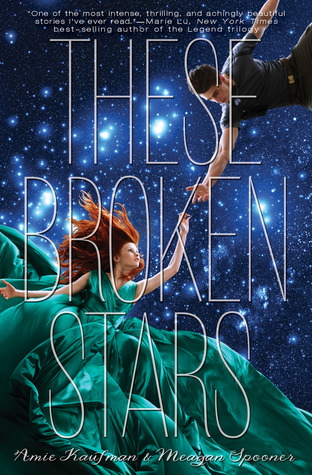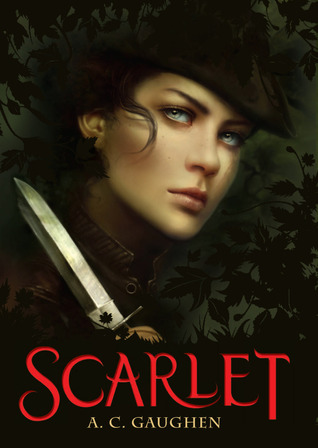 I live in Tacoma, Washington, with my husband and beautiful twin daughters. Represented by Jill Grinberg. Learn more about me and my upcoming books at http://www.marissameyer.com.