Delightful Discoveries are books that I have discovered recently... old, new, just released... from blogs, Goodreads, libraries, friends, or bookstores.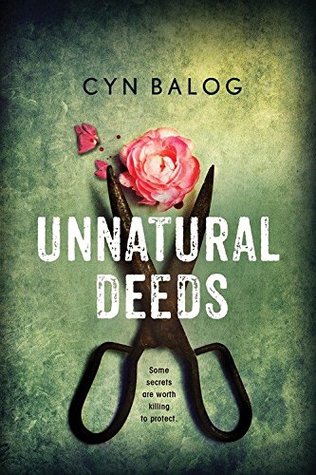 Unnatural Deeds by Cyn Balog

Secrets. Obsession. Murder. Victoria is about to discover just how dangerous it can be to lose yourself.

Victoria Zell doesn't fit in, but she's okay with that. All she needs is the company of her equally oddball boyfriend, Andrew. She doesn't care what anyone else thinks…until magnetic, charming, mysterious Z comes into her life, and she starts lying to everyone she knows in an effort to unravel his secrets.

And then something terrible happens. Someone is dead and it's time for Victoria to come clean. Interspersed with news clippings and police interviews, Victoria tells her story to Andrew, revealing her dark, horrible secrets…secrets that have finally come back to haunt her.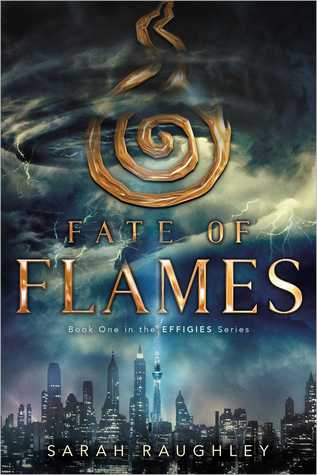 Four girls with the power to control the elements and save the world from a terrible evil must come together in the first epic novel in a brand-new series.




When Phantoms—massive beasts made from nightmares and darkness—suddenly appeared and began terrorizing the world, four girls, the Effigies, each gained a unique power to control one of the classical elements: earth, air, fire, and water. Since then, four girls across the world have continually fought against the Phantoms, fulfilling their cosmic duty. And when one Effigy dies, another girl gains her power as a replacement.




But now, with technologies in place to protect the world's major cities from Phantom attacks, the Effigies have stopped defending humanity and, instead, have become international celebrities, with their heroic feats ranked, televised, and talked about in online fandoms.




Until the day that New York City's protection against the Phantoms fails, a man seems to be able to control them by sheer force of will, and Maia, a high school student, unexpectedly becomes the Fire Effigy.




Now Maia has been thrown into battle with three girls who want nothing to do with one another. But with the first human villain that the girls have ever faced, and an army of Phantoms preparing for attack, there isn't much time for the Effigies to learn how to work together.




Can the girls take control of their destinies before the world is destroyed forever?
Traveler by L.E. DeLano





Jessa has spent her life dreaming of other worlds and writing down stories more interesting than her own, until the day her favorite character, Finn, suddenly shows up and invites her out for coffee. After the requisite nervous breakdown, Jessa learns that she and Finn are Travelers, born with the ability to slide through reflections and dreams into alternate realities.




But it's not all steampunk pirates and fantasy lifestyles…Jessa is dying over and over again, in every reality, and Finn is determined that this time, he's going to stop it… this Jessa is going to live.






True love can't be strategized.




After book blogger Vivian Galdi's longtime crush pretends their secret summer kissing sessions never happened, Vivian creates a list of safe crushes, determined to protect her heart.




But nerd-hot Dallas, the sweet new guy in town, sends the mission and Vivian's zing meter into chaos. While designing software for the bookstore where Vivian works, Dallas wages a counter-mission.




Operation Replacement Crush is in full effect. And Dallas is determined to take her heart off the shelf.




October is an ordinary girl. From her plain looks to her average grades, there seems to be nothing special about her. Then, three days before her eighteenth birthday, she develops a strange itch that won't go away, and her life is turned upside down. Suddenly, she can hear dogs talk, make crows fly, and two new and very handsome boys at school are vying for her affections. After she starts "transplanting" herself through solid rock, October learns that she is not ordinary at all, but the daughter of a troll princess and a fairy prince, and a pawn in a deadly war between the trolls and the fairies. Now October will have to use all of her growing powers to save her family, and stop a mysterious evil that threatens to destroy the fairy world.

In the fantastical vein of authors such as Julie Kagawa and Holly Black, Extraordinary October takes us on a magical journey from the streets of Los Angeles to the beautiful and mythical underground fairy kingdom.