With this cover up I am going to compare the ARC cover of Stalking Jack the Ripper by Kerri Maniscalco to the one that is on Goodreads. I don't know if it's the actual cover, but it's the one on
goodreads so..
Here's the ARC version, the one I got from BEA. And this cover is great. It's got great colors and it's pretty awesome right
Well here's the one on goodreads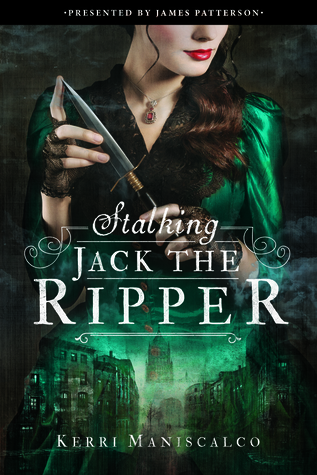 Yeah look at that awesome cover. So bright, so elegant, so pretty. I love the deep green colors and the dress is great. I like the knife better in this one as well.
So which is your favorite cover?