Answer Me This. We are hoping this will help our friends get to know us a just a tad bit better.
A question will be asked and answers will be given by both Ash and Jenn. We hope you enjoy getting to know us outside of the bookshelves.
BEA: So it is upon us and today we are flying out. Yup we left at 6am for the airport. Plane leaves at 8:35 am and we expect to arrive in Chicago at 11:33am. I am so super excited but so so so nervous and overwhelmed.
This will not be my first time in Chicago although I have not been for 10 years and at that time we never left the Amtrak station. Times before that, I was kid and never did my own navigation. So yes its a bit terrifying. I hope not to get lost or mugged or well whatever else can happen. I hope to only do hotel, resturatant, and BEA. So that is my plan. Yes I am a anxious person.
Another thing. I have been married for 16 years and together with my hubby for 18 years. I have never been this long without him. He is my rock and he has a very calm and sure nature. SO opposite of me. I don't know what to do without him there with me. This will be hard.
Oh and not to mention my grandson. I will miss that little guy too. I am so used to seeing him everynight before bed. SO this may be a bit hard to do too..
I really don't know what to expect and I am a bit of a controlling person. So this is hard. Do I have enough money packed away. Will I know where to go and how to get there... how much time it takes to get there. I don't always do well in crowds so I hope I do not panic. I hope I brought the right clothes, will they be comfy... did I make the right choice in shoes. So yes worry wart and control freak.
So you ask why am I going.... I am so super excited. I get to meet bloggers, publishers, and authors. I get a week off of work. I get to discover new things and new books. I get to spend time with my daughter. I get to fan girl. All this sounds so worth it. So I am so so so ready to go no matter how anxious and nervous I am.
Also my house was getting pretty clean. I clean, organize, basically nest when I am stressed and anxious. So yay for that for me.... not so much for the rest of my family.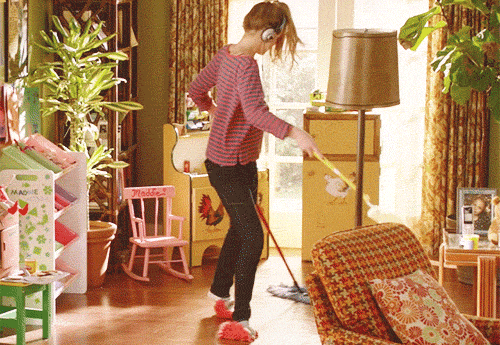 Ash:
I'm doing this on my kindle at the airport, so it probably won't be a very long post. But here we are. At the airport. I'm not nervous and excited. Excited for books, authors, and to be going to Chicago. I'm also nervous. Going on a plane for the first time, going to Chicago for the first time, and the hardest one,being away from Finn for more than a day for the first time. Yes I've cried. A lot. I'm just trying to focus on the books and authors and that's it. If I think about more,I will hyperventilate. So. Happy, excited, nervous, and very anxious.
If interested follow our adventure on snapchat (ash-mustache) instagram (jennreneeandash) and Twitter (darthleaa)