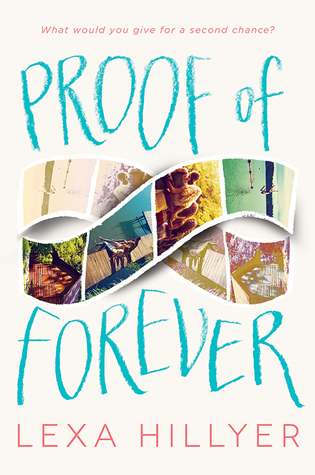 Author: Lexa Hillyer
Publisher: HarperCollins
Publishing Date: June 2nd 2015
Pages: 352
Genre: YA Chic Lit/Magical Realism
Series: Stand Alone
Source: Audio
Before: It was the perfect summer of first kisses, skinny-dipping, and bonfires by the lake. Joy, Tali, Luce, and Zoe knew their final summer at Camp Okahatchee would come to an end, but they swore they'd stay friends.

After: Now, two years later, their bond has faded along with those memories.

Then: That is, until the fateful flash of a photo booth camera transports the four of them back in time, to the summer they were fifteen—the summer everything changed.

Now: The girls must recreate the past in order to return to the present. As they live through their second-chance summer, the mystery behind their lost friendship unravels, and a dark secret threatens to tear the girls apart all over again.

Always: Summers end. But this one will change them forever.







I was really excited for this book. I head good things about it and just knew I had to read it. A chic lit with magical realism of time traveling. Basically that is the only way I can describe it. I liked it well enough. I enjoyed it, but it fell a bit short of my expectations.I am not sure why. I think it just had to much hype before I read it and it just didn't quite wow me as I had hoped.
Four girls, a friendship, two years of separation, love lost between the girls. One girl, the one that started the entire separation, comes back wanting to reunite the girls at the camp they all loved and cherished. The camp they spent summer after summer together. So they get together some on purpose some on accident. In a photo booth they take a picture together. and instead of getting a picture they get the past. Two years in the past, the last summer at camp that they spent as friends. Now they rush to to do what they need to.. make everything as it was that last night so they can get back to the present. Along they way they discover their first love again, discover new love, discover themselves, family secrets and their friendship all over again.
Okay so what I liked about the book. The story was nice. It was very chic lit, which I love. It was very self discovery, friends discovery, strength discovery, truth discovery, and so on. I like this kind of stuff. It feels empowering and it worked well for this story. It had enough tear jerking, laughing, oh, and I knew moments to keep the story good.

The style of writing. I liked that it was told from all four girls narratives. I liked getting into each one of their head and I liked that beyond the main story there were four separate stories going on.
I like the characters good enough.They were all realistic in having their strengths and their flaws. Some annoyed me more than others. I didn't get along as well with Tali. She kind of rubbed me the wrong way, she was selfish. Zoe kind of annoyed me at times, a little too bullheaded. I liked Joy from the beginning. She felt sincere and sweet. I liked Luce for most of the story. There were times I felt she was a bit to naive. So Here is the short of it when it comes tot he characters. They all had things that made me mad but in the end I felt I knew them better for their flaws, felt their struggles, and enjoyed their journey. They all grew quite a bit by the end and that was what made me like the story the most. I love journey and growth that is what chic lit is all about.

So here is where the story fell short for me.

The pacing. I was really into the book, then it bored me, then I was really into the book, then it bored me. So there there times it was a bit slow. It took a while to really grab my attention too. I almost gave up on it in the beginning. Glad I didn't though.

The ending was good, a tearjerker, emotional, heartwarming, but I didn't like that the past was wrapped up in happy endings the second time around but the present not so much. It was wrapped up but not really resolved. I can't say too much but there was a resolution for each girl but then there wasn't. There and gone. Yes there was an end goal that was met but it just wasn't quite enough for me.

Now all this said, I did like it. I didn't oh my goodness love it but I liked it and I really did enjoy it.

Time traveling wasn't really a big deal in this book. It's more a contemporary read with a bit of magic realism that happens twice in the entire book. So I would not classify this as a sci fi by any means. If you are looking for a great time traveling, multi universe book with lots of sci fi stuff. Not it. This really is a chic lit read.

I'm the author of Proof of Forever, and the poetry collection Acquainted with the Cold, which won the 2012 Foreword Book of the Year Award's Gold Prize for Poetry. I'm also the co-founder of literary incubator Paper Lantern Lit. My poetry was anthologized in Best New Poets 2012, and appears in several journals. I live in Carroll Gardens with an extremely lovable husband and a very skinny orange tree. Follow me on instagram @ProofOfLex and twitter @Lexa_Hillyer !