Delightful Discoveries are books that I have discovered recently... old, new, just released... from blogs, Goodreads, libraries, friends, or bookstores.


Seventeen years ago, an eclipse cloaked the kingdom of Relhok in perpetual darkness. In the chaos, an evil chancellor murdered the king and queen and seized their throne. Luna, Relhok's lost princess, has been hiding in a tower ever since. Luna's survival depends on the world believing she is dead.

But that doesn't stop Luna from wanting more. When she meets Fowler, a mysterious archer braving the woods outside her tower, Luna is drawn to him despite the risk. When the tower is attacked, Luna and Fowler escape together. But this world of darkness is more treacherous than Luna ever realized.

With every threat stacked against them, Luna and Fowler find solace in each other. But with secrets still unspoken between them, falling in love might be their most dangerous journey yet.

With lush writing and a star–crossed romance, Reign of Shadows is Sophie Jordan at her best.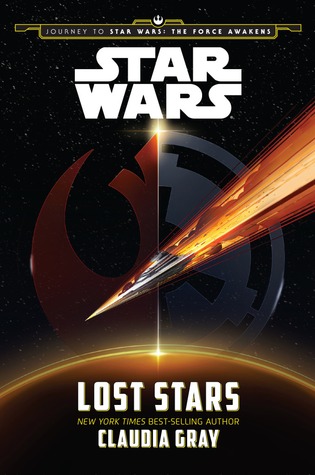 Star Wars meets Romeo and Juliet in this epic YA novel that follows two best friends who find themselves on opposite sides of the war between the Empire and the Rebellion.




This thrilling YA novel gives readers a macro view of some of the most important events in the Star Wars universe: from the purge of the Jedi in Episode III, to the beginnings of the rebellion in Star Wars Rebels, and through the fall of the Empire in Episodes IV-IV. Readers will experience these major moments through the eyes of two best friends who grow up in these troubling times, and find themselves on opposite sides of the war.




As with other Journey to Episode VII titles, hints about the upcoming film will be included in the narrative, as well a original, post-Episode VI content that sets up the new film.




DUAL NARRATIVE: Chapters alternate perspectives between our two protagonists – one a Rebel pilot, the other an Imperial officer. By exploring these two different worlds, readers will experience many of the major moments in the original Star Wars trilogy – from the destruction of the Death Star to the battle of Hoth – through these two characters' eyes.







"Her future is a thousand years in the past."

Being "the home-schooled girl" in a small town, Hope Walton's crippling phobias and photographic memory don't endear her to her dad's perfectly blond, very Southern family. When her mother is killed in a natural disaster thousands of miles from home, Hope's secluded world implodes. After being shipped off to an aunt she's never met, Hope learns there's more to her mother's "death" than she ever dreamed. At her aunt's manor, high in the Scottish Highlands, Hope begins to unravel the shocking truth about her family. Her mom isn't just a brilliant academic. She's a member of a secret society of time travelers, and is currently trapped in the twelfth century in the age of King Henry II and Eleanor of Aquitaine. To stage a rescue, the sheltered teen must join the Indiana Jones-wannabe team of time-jumpers, before her mother is lost for good. In a brutal, medieval world, Hope will discover more family secrets, and a mysterious boy who could be vital to setting her mother free…or the very key to Hope's undoing.

Addictive and rich with historical detail, INTO THE DIM (Coming Spring 2016 from Houghton Mifflin Harcourt) is an unlikely heroine's story of adventure, sacrifice, and first love, in a high stakes race against time itself.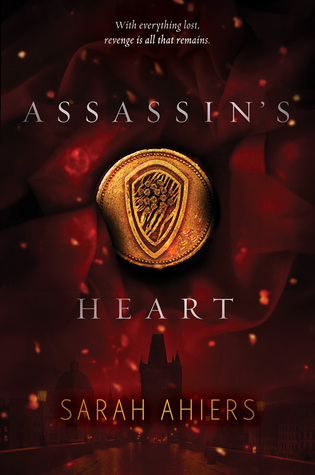 Assassin's Heart by Sarah Ahiers



In the kingdom of Lovero, nine rival Families of assassins lawfully kill people for a price. As a highly skilled member of one of these powerful clans, seventeen-year-old Lea Saldana has always trusted in the strength of her Family. Until she awakens to find them murdered and her home in flames. The Da Vias, the Saldanas' biggest enemy, must be responsible—and Lea should have seen it coming. But her secret relationship with the Da Vias' son, Val, has clouded her otherwise killer instinct—and given the Da Vias more reason than ever to take her Family down.




Racked with guilt and shattered over Val's probable betrayal, Lea sets out to even the score, with her heart set on retaliation and only one thought clear in her mind: make the Da Vias pay.




With shades of The Godfather and Romeo and Juliet, this richly imagined fantasy from debut author Sarah Ahiers is a story of love, lies, and the ultimate vengeance.













She's more gunpowder than girl—and the fate of the desert lies in her hands.




Mortals rule the desert nation of Miraji, but mystical beasts still roam the wild and barren wastes, and rumor has it that somewhere, djinni still practice their magic. But there's nothing mystical or magical about Dustwalk, the dead-end town that Amani can't wait to escape from.




Destined to wind up "wed or dead," Amani's counting on her sharpshooting skills to get her out of Dustwalk. When she meets Jin, a mysterious and devastatingly handsome foreigner, in a shooting contest, she figures he's the perfect escape route. But in all her years spent dreaming of leaving home, she never imagined she'd gallop away on a mythical horse, fleeing the murderous Sultan's army, with a fugitive who's wanted for treason. And she'd never have predicted she'd fall in love with him...or that he'd help her unlock the powerful truth of who she really is.