Delightful Discoveries are books that I have discovered recently... old, new, just released... from blogs, Goodreads, libraries, friends, or bookstores.
Hatred Day by T.S. Pettibone

In the year 2052, it's not love but hate that unites the world.

Humanity is unified against the Inborns, an extraterrestrial species with godlike intelligence and abilities whose arrival on earth caused an environmental and biological crisis.

Enslaved and despised even by her own Inbornkind, 18-year-old Snofrid Yagami reawakens to the world after having her memories stolen and is certain of only one thing: she will do anything to ensure her freedom. But her resolution is soon tested when the son of a high-ranking human official is murdered and her home city becomes the center of the interspecies war, one that might see the Inborns purged. Desperate to find a way out of the city for herself and her family, Snofrid risks making a deal with the manipulative Inborn Commander, Hadrian, and his brutal cadre of soldiers. Her task is simple: take part in a historic hunt that will bring wealth and fame to all who survive. Unfortunately, Snofrid's role is one in which survival is rarely seen—the bait.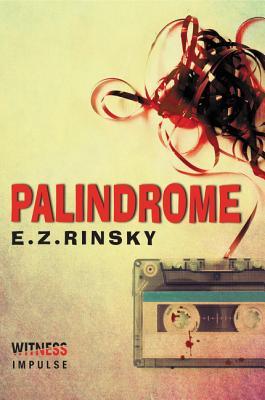 Private Eye Frank Lamb's business is simple: He finds things. Be it the world's hottest pepper seed in a South American dictator's safe or a pair of Italian art forgers sipping Prosecco in a Miami hotel room, he delivers the goods and collects his check, never with a smile. Work is work, and he doesn't let it get in the way of the life he's made for himself and his ten-year-old daughter, Sadie.

But when a staggeringly beautiful woman offers him a small fortune to find a cassette tape, curiosity gets the better of him. It contains, she explains, a recording her sister's kidnapper made of her last three minutes on Earth. She conveniently fails to mention the unsettling effects the tape is rumored to have on listeners.

Frank takes the case, and enlists the help of reclusive tracker Courtney Lavagnino to pick up a trail that's been cold for five years. As their search leads them through a horrifying labyrinth of murder and madness, it becomes clear they're chasing much more than a memento.
The Guineveres by Sarah Domet




In the vein of The Virgin Suicides, a dazzling debut novel about four girls inexplicably named Guinevere, all left by their parents to be raised by nuns, and the year in which their tightly knit Guinevere family implodes when four comatose soldiers arrive.




Vere, Gwen, Ginny, and Win come to The Sisters of the Supreme Adoration by different paths, delivered into the rigorous and austere care of Sister Fran. Each has their own complicated, heartbreaking story that they safeguard. But together they are the all powerful and confident The Guineveres, bound by the extraordinary coincidence of their names and girded against the indignities of their plain, sequestered lives. Together, they learn about God, history, and, despite the nuns' protestations, sex. They learn about the saints whose revival stories of faith and pain are threaded through their own. But above all, they plot their futures, when they can leave the convent and finally find a true home. But when four comatose soldiers, casualties of the War looming outside, arrive at the convent, The Guineveres' friendship is tested in ways they never could have foreseen.




In The Guineveres, Sarah Domet navigates the wonder and tumult of girlhood, the families we yearn for and create. In prose shot through with beauty, Domet intertwines the ordinary and the miraculous, as The Guineveres discover what home really means.






These are the things that I've always wanted:




To get the top grades in my class.




To make my grandmother proud.




And most of all, proof that I could succeed where the rest of my family had not: a Stanford acceptance letter, early admission.




My mother and my sister were obsessed with boys and love and sex. So obsessed that they lost sight of their futures, of whatthey wanted. And in the end, they lost everything.




I'll never let a boy distract me. I promised my grandmother that.




But that was before Tate.




Before the biggest pop star on the planet took an interest in me.




Before private planes and secret dates and lyrics meant for me alone.




There's so much I don't know. Like why he left music. Where he goes when we're not together. What dark past he's hiding. But when we kiss, the future feels far away. And now…I'm not sure what I want.



The real monsters are men. London 1888, and Jack the Ripper is terrorizing the people of the city. Evelyn, a young woman disfigured by her dangerous work in a matchstick factory with nowhere to go, does not know what to make of her new position as a maid to the Elephant Man in London Hospital. Evelyn wanted to be locked away from the world, like he is, shut away from the filth and dangers of the streets. But in Joseph Merrick, the Elephant Man, she finds a gentle kindred, who does not recoil from her, and who understands her pain.
When the murders begin, however, Joseph and Evelyn are haunted nightly by the ghosts of the Ripper's dead, setting Evelyn on a path to facing her fears and uncovering humanity's worst nightmares.
A terrifying and haunting tale from the Edgar Award-winning author of Icefall, Matthew J. Kirby.
The mesmerizing story of a young woman in Victorian London, who, haunted by the ghosts of Jack the Ripper's victims, is set on a terrifying path to salvation.