Delightful Discoveries are books that I have discovered recently... old, new, just released... from blogs, Goodreads, libraries, friends, or bookstores.

Fans of Newbery Medal winner Sharon Creech's Love That Dogand Hate That Cat will love her newest tween novel, Moo. This uplifting tale reminds us that if we're open to new experiences, life is full of surprises. Following one family's momentous move from the city to rural Maine, an unexpected bond develops between twelve-year-old Reena and one very ornery cow.

When Reena, her little brother, Luke, and their parents first move to Maine, Reena doesn't know what to expect. She's ready for beaches, blueberries, and all the lobster she can eat. Instead, her parents "volunteer" Reena and Luke to work for an eccentric neighbor named Mrs. Falala, who has a pig named Paulie, a cat named China, a snake named Edna—and that stubborn cow, Zora.

This heartwarming story, told in a blend of poetry and prose, reveals the bonds that emerge when we let others into our lives.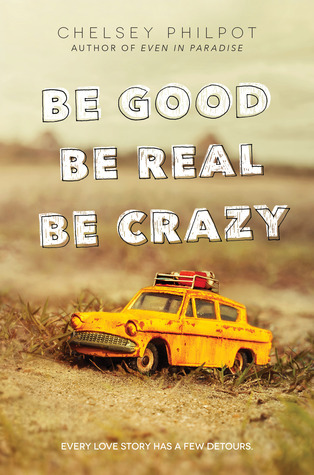 Three teenagers. One road trip. Countless detours. From the author of Even in Paradise comes a compelling story of self-discovery that is perfect for fans of Paper Towns andMosquitoland.

When Mia first waltzed into Homer's small corner of Florida, her bold approach to life changed Homer's entire world. It wasn't long before he was hopelessly in love.

Now Mia is moving away—and Homer and his younger brother, Einstein, are helping her drive hundreds of miles to her new home. This is Homer's last chance to tell Mia how he really feels. And with so many detours in front of them, anything could happen.

In the tradition of Let's Get Lost and Amy & Roger's Epic Detour, Be Good Be Real Be Crazy is a story about love, friendship, and finding yourself.



The planet is dying. Centuries of abuse have damaged the earth beyond repair, and now all the authorities can do is polish the surface, make the landscape look pretty to hide the disease within. Two prominent yet mysterious businessmen couldn't fix it, either, but they did something even better. Together, they invented Chimera, the most complex and immersive virtual reality video game the world has ever known. The Cubes in which Chimera is played quickly became a fixture of this landscape: part distraction, part hospital, and almost wholly responsible for holding up the failing world economy.

Miguel Anderson is also dying. He isn't the only one who plays the game–everybody does–but Miguel has more reason than most: When players leave their Cubes for the day, the upgrades and enhancements they've earned for their virtual characters leave with them. New lungs to breathe poisoned air, skin that won't burn under the sun are great and everything… but Miguel, born as broken as the earth, needs a new heart–and soon–if he wants any hope of surviving just a little longer.

Then the two Gamerunners announce a competition, with greater rewards and faster progression than ever before, and Miguel thinks his prayers have been answered. All he needs to do is get picked to lead a team, play the game he's spent years getting good at, and ask for his prize when he wins. Simple, really.

At first, things seem to go according to plan. Mostly, anyway. Inside his Cube, with his new team–including his best friend–at his back, Miguel begins his quest. He plays recklessly, even dangerously, for someone whose most vital organ could give up at any moment, but his desperation makes him play better than ever. The eyes of the world are on him, watching through status updates and live feeds, betting on his chances. With greater rewards, though, come greater risks, and the Gamerunners seem to delight at surprising the competitors at every turn. As he ventures deeper into a world that blends the virtual and the real to an unsettling degree, Miguel begins to wonder just why the game was invented at all, and whether its stakes could be even higher than life and death.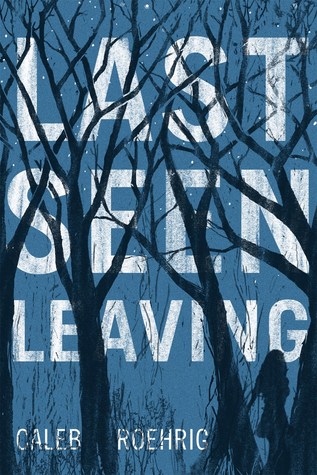 Flynn's girlfriend has disappeared. How can he uncover her secrets without revealing his own?
Flynn's girlfriend, January, is missing. The cops are asking questions he can't answer, and her friends are telling stories that don't add up. All eyes are on Flynn—as January's boyfriend, he must know something.
But Flynn has a secret of his own. And as he struggles to uncover the truth about January's disappearance, he must also face the truth about himself.
Emma Allen couldn't be more excited to start her sophomore year. Not only is she the assistant stage manager for the drama club's production of Hamlet, but her crush Brandon is directing, and she's rocking a new haircut that's sure to get his attention. But soon after school starts, everything goes haywire. Emma's promoted to stage manager with zero experience, her best friend Lulu stops talking to her, and Josh--the adorable soccer boy who's cast as the lead--turns out to be a disaster. It's up to Emma to fix it all, but she has no clue where to start.

One night after rehearsal, Emma stays behind to think through her life's latest crises and distractedly falls through the stage's trap door . . . landing in the basement of the Globe Theater.

It's London, 1601, and with her awesome new pixie cut, everyone thinks Emma's a boy--even Will Shakespeare himself. With no clue how to get home, Emma gamely plays her role as backstage assistant to the original production of Hamlet, learning a thing or two about the theater, and meeting an incredibly hot actor named Alex who finds Emma as intriguing as she finds him. But once Emma starts traveling back and forth through time, things get really confusing. Which boy is the one for her? In which reality does she belong? Will Lulu ever forgive her? And can she possibly save two disastrous productions ofHamlet before time runs out?