Delightful Discoveries are books that I have discovered recently... old, new, just released... from blogs, Goodreads, libraries, friends, or bookstores.

Penelope lives in a world of advanced technology but many claim society has yet to catch up. Marionettes have advanced in the form of robots; lifelike creations remote controlled to perform super human tasks.

When Penelope makes a deal with Jed, a marionette-obsessed scientist, she doesn't fully realize what she's getting herself into. In order for Jed to take her away from the orphanage she lives in, she must first agree to undergo his experiments and tests, ultimately creating something no one ever dreamed possible; the first living marionette.

As Jed shows off his scientific creation to the world, concerns arise surrounding Penelope's abilities and what she's capable of doing. Ordered to somehow lessen her abilities, Jed makes a desperate attempt to change Penelope to make her more human, more vulnerable. After Penelope lies to the officials about her past, Jed makes sure it's the last one she'll ever utter. The truth is now the only thing she is capable of telling.

As Penelope struggles with her past, her disturbingly new present, and her uncertain future, she is thrust into a magically twisted world of mayhem in search of the one thing she wants, but knows she can never have. The chance to be just a girl again. To be normal. To be real.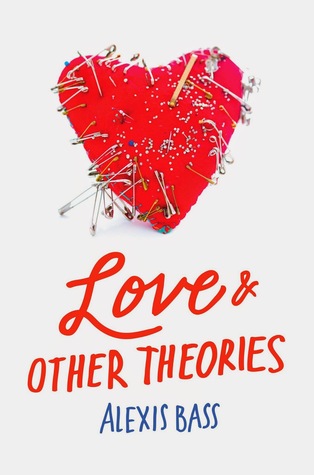 Love & Other Theories by Alexis Bass





If you want more, you have to give less.




That's the secret to dating in high school. By giving as little as they expect to get in return, seventeen-year-old Aubrey Housing and her three best friends have made it to the second semester of their senior year heartbreak-free. And it's all thanks to a few simple rules: don't commit, don't be needy, and don't give away your heart.




So when smoking-hot Nathan Diggs transfers to Lincoln High, it shouldn't be a big deal. At least that's what Aubrey tells herself. But Nathan's new-boy charm, his kindness, and his disarming honesty throw Aubrey off her game and put her in danger of breaking the most important rule of all: Don't fall in love.







A teenage boy tries to understand his best friend's suicide by listening to the playlist of songs he left behind in this smart, voice-driven debut novel.


Here's what Sam knows: There was a party. There was a fight. The next morning, his best friend, Hayden, was dead. And all he left Sam was a playlist of songs, and a suicide note: For Sam—listen and you'll understand.

As he listens to song after song, Sam tries to face up to what happened the night Hayden killed himself. But it's only by taking out his earbuds and opening his eyes to the people around him that he will finally be able to piece together his best friend's story. And maybe have a chance to change his own.

Part mystery, part love story, and part coming-of-age tale in the vein of Stephen Chbosky's The Perks of Being a Wallflower and Tim Tharp'sThe Spectacular Now, Playlist for the Dead is an honest and gut-wrenching first novel about loss, rage, what it feels like to outgrow a friendship that's always defined you—and the struggle to redefine yourself. But above all, it's about finding hope when hope seems like the hardest thing to find.

Made for You by Melissa Marr



When Eva Tilling wakes up in the hospital, she's confused—who in her sleepy little North Carolina town could have hit her with their car? And why? But before she can consider the question, she finds that she's awoken with a strange new skill: the ability to foresee people's deaths when they touch her. While she is recovering from the hit-and-run, Nate, an old flame, reappears, and the two must traverse their rocky past as they figure out how to use Eva's power to keep her friends—and themselves—alive. But while Eva and Nate grow closer, the killer grows increasingly frantic in his attempt to get to Eva.

For the first time, New York Times bestselling author Melissa Marr has applied her extraordinary talent to contemporary realism. Chilling twists, unrequited obsession, and high-stakes romance drive this Gothic, racy thriller—a story of small-town oppression and salvation. Melissa's fans, and every YA reader, will find its wild ride enthralling.



"I used to be one of those girls. The kind who loved to deliver bad news. When I colored my hair, I imagined it seeping into my scalp, black dye pooling into my veins.




But that was the old Lacy. Now, when I cast spells, they are always for good."




16-year-old Lacy believes that magic and science can work side by side. She's a botanist who knows how to harness the healing power of plants. So when her father dies, Lacy tries to stay with her step-mother in Chico, where her magic is good and healing. She fears the darkness that her real mother, Cheyenne, brings out, stripping away everything that is light and kind.




Yet Cheyenne never stays away for long. Beautiful, bewitching, unstable Cheyenne who will stop at nothing, not even black magic, to keep control of her daughter's heart. She forces Lacy to accompany her to Sacramento, and before long, the "old" Lacy starts to resurface.




But when Lacy survives a traumatic encounter, she finds herself faced with a choice. Will she use her powers to exact revenge and spiral into the darkness forever? Or will she find the strength to embrace the light?