Genre Definition and Recommendation is a feature where I will define a genre and a sub-genre definition and the make some recommendations.


Romance - Definition found on Wikipedia
The romance novel or romantic novel is a literary genre. Novels of this type of genre fiction place their primary focus on the relationship and romantic love between two people, and must have an "emotionally satisfying and optimistic ending."[1] There are many subgenres of the romance novel including fantasy, historical, science fiction and paranormal.
Contemporary Romance
Definition found on Wikipedia
Contemporary romance, which is set after World War II, is often what people mean when they refer to a romance novel. Contemporary romance novels—the largest sub-genre—are set in the time when they are written, and usually reflect the mores of that time. Heroines in contemporary romances prior to 1970 usually quit working when they marry or have children—while heroines after 1970 usually have, and keep, a career. As contemporary romance novels have grown to contain more complex plotting and more realistic characters, the line between this sub-genre and the genre of women's fiction has blurred. Most contemporary romance novels contain elements that date the books. The majority of them eventually become irrelevant to more modern readers and go out of print. Those that survive the test of time, such as Jane Austen's work, are often reclassified as historical romances.

My Recommendations:






Two misfits.

One extraordinary love.




Eleanor... Red hair, wrong clothes. Standing behind him until he turns his head. Lying beside him until he wakes up. Making everyone else seem drabber and flatter and never good enough...Eleanor.




Park... He knows she'll love a song before he plays it for her. He laughs at her jokes before she ever gets to the punch line. There's a place on his chest, just below his throat, that makes her want to keep promises...Park.




Set over the course of one school year, this is the story of two star-crossed sixteen-year-olds—smart enough to know that first love almost never lasts, but brave and desperate enough to try.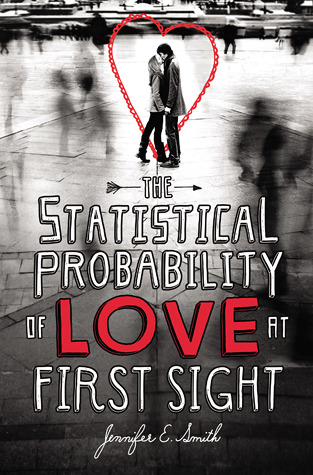 The Statistical Probability of Love at First Sight by Jennifer E. Smith


Who would have guessed that four minutes could change everything?




Today should be one of the worst days of seventeen-year-old Hadley Sullivan's life. Having missed her flight, she's stuck at JFK airport and late to her father's second wedding, which is taking place in London and involves a soon-to-be stepmother Hadley's never even met. Then she meets the perfect boy in the airport's cramped waiting area. His name is Oliver, he's British, and he's sitting in her row.




A long night on the plane passes in the blink of an eye, and Hadley and Oliver lose track of each other in the airport chaos upon arrival. Can fate intervene to bring them together once more?




Quirks of timing play out in this romantic and cinematic novel about family connections, second chances, and first loves. Set over a twenty-four-hour-period, Hadley and Oliver's story will make you believe that true love finds you when you're least expecting it.