Delightful Discoveries are books that I have discovered recently... old, new, just released... from blogs, Goodreads, libraries, friends, or bookstores.
This road trip will have earth-shattering consequences . . .





Twins Justine and Perry are about to embark on the road trip of a lifetime in the Pacific Northwest.




It's been a year since they watched their dad lose his battle with cancer. Now, at only nineteen, Justine is the sole carer for her disabled brother. But with Perry having been accepted into an assisted-living residence, their reliance on each other is set to shift. Before they go their separate ways, they're seeking to create the perfect memory.




For Perry, the trip is a glorious celebration of his favourite things: mythical sea monsters, Jackie Chan movies and the study of earthquakes.




For Justine, it's a chance to reconcile the decision to 'free' her twin, to see who she is without her boyfriend, Marc – and to offer their mother the chance to atone for past wrongs.




But the instability that has shaped their lives will not subside, and the seismic event that Perry forewarned threatens to reduce their worlds to rubble . . .



Coral and Bone by Tiffany Daune






Halen knows the sparks igniting under her fingertips are dangerous. She has spent her entire life trying to quell the tingly feelings that make her destroy things, but now that she is back in Rockaway Beach, where she watched her father drown, the flames have become impossible to tame.Halen is trying to hold on, but when she is thrust into a mysterious new world, the underwater realm of Elosia, she unravels the secrets of her past and can't help but ignite. As she explores Elosia, she realizes her life has been a lie. And when those who have deceived her come to her for help, Halen must choose—walk away or unleash the magick that could destroy them all..








Petri Quinn is counting down the days till she turns 16 and can get on GLAZE – the ultimate social network that is bringing the whole world together into one global family. But when a peaceful government protest turns into a full-blown riot with Petri shouldering the blame, she's handed a ban. Her life is over before it's even started.

Desperate to be a part of the hooked-up society, Petri finds an underground hacker group and gets a black market chip fitted. But this chip has a problem: it has no filter and no off switch. Petri can see everything happening on GLAZE, all the time. Including things she was never meant to see.

As her life is plunged into danger, Petri is faced with a choice. Join GLAZE… or destroy it.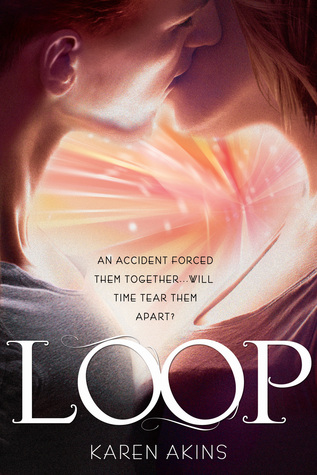 At a school where Quantum Paradox 101 is a required course and history field trips are literal, sixteen year-old time traveler Bree Bennis excels…at screwing up.

After Bree botches a solo midterm to the 21st century by accidentally taking a boy hostage (a teensy snafu), she stands to lose her scholarship. But when Bree sneaks back to talk the kid into keeping his yap shut, she doesn't go back far enough. The boy, Finn, now three years older and hot as a solar flare, is convinced he's in love with Bree, or rather, a future version of her that doesn't think he's a complete pain in the arse. To make matters worse, she inadvertently transports him back to the 23rd century with her.

Once home, Bree discovers that a recent rash of accidents at her school are anything but accidental. Someone is attacking time travelers. As Bree and her temporal tagalong uncover seemingly unconnected clues—a broken bracelet, a missing data file, the art heist of the millennium—that lead to the person responsible, she alone has the knowledge to piece the puzzle together. Knowledge only one other person has. Her future self.

But when those closest to her become the next victims, Bree realizes the attacker is willing to do anything to stop her. In the past, present, or future.



Emmy's best friend Kim had promised to visit from the afterlife after she died. But so far Kim hasn't shown up even once. Emmy blames herself for not believing hard enough. Finally, as the one-year anniversary of Kim's death approaches, Emmy is visited by a ghost—but it's not Kim. It's Emmy's awful dead science teacher.




Emmy can't help but think that she's failed at being a true friend. But as more ghosts appear, she starts to realize that she's not alone in her pain. Kim would have wanted her to move forward—and to do that, Emmy needs to start letting go.