Delightful Discoveries are books that I have discovered recently... old, new, just released... from blogs, Goodreads, libraries, friends, or bookstores.
Optimists Die First by Susin Nielsen

Beware: Life ahead.

Sixteen-year-old Petula de Wilde is anything but wild. A former crafting fiend with a happy life, Petula shut herself off from the world after a family tragedy. She sees danger in all the ordinary things, like crossing the street, a bug bite, or a germy handshake. She knows: life is out to get you.

The worst part of her week is her comically lame mandatory art therapy class with a small group of fellow misfits. Then a new boy, Jacob, appears at school and in her therapy group. He seems so normal and confident, though he has a prosthetic arm; and soon he teams up with Petula on a hilarious project, gradually inspiring her to let go of some of her fears. But as the two grow closer, a hidden truth behind why he's in the group could derail them, unless Petula takes a huge risk. . .









It's been happening since Min was eight. Every two years, on her birthday, a strange man finds her and murders her in cold blood. But hours later, she wakes up in a clearing just outside her tiny Idaho hometown—alone, unhurt, and with all evidence of the horrifying crime erased.




Across the valley, Noah just wants to be like everyone else. But he's not. Nightmares of murder and death plague him, though he does his best to hide the signs. But when the world around him begins to spiral toward panic and destruction, Noah discovers that people have been lying to him his whole life. Everything changes in an eye blink.




For the planet has a bigger problem. The Anvil, an enormous asteroid threatening all life on Earth, leaves little room for two troubled teens. Yet on her sixteenth birthday, as she cowers in her bedroom, hoping not to die for the fifth time, Min has had enough. She vows to discover what is happening in Fire Lake and uncovers a lifetime of lies: a vast conspiracy involving the sixty-four students of her sophomore class, one that may be even more sinister than the murders.
Dead Little Mean Girl by Eva Darrows




A proud geek girl, Emma loves her quiet life on the outskirts, playing video games and staying off the radar. When her nightmare of a new stepsister moves into the bedroom next door, her world is turned upside down. Quinn is a queen bee with a nasty streak who destroys anyone who gets in her way. Teachers, football players, her fellow cheerleaders—no one is safe.




Emma wants nothing more than to get this girl out of her life, but when Quinn dies suddenly, Emma realizes there was more to her stepsister than anyone ever realized.




A meaningful and humorous exploration of teen stereotypes and grief, Dead Little Mean Girl examines the labels we put on people and what lies beyond if we're only willing to look closer.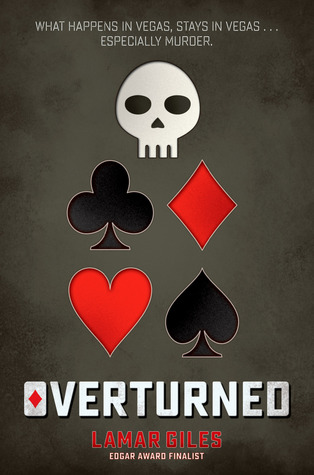 Nikki Tate is infamous, even by Las Vegas standards. Her dad is sitting on death row, convicted of killing his best friend in a gambling dispute turned ugly. And for five years, he's maintained his innocence. But Nikki wants no part of that. She's been working on Operation Escape Vegas: playing in illegal card games so she can save up enough money to get out come graduation day.




Then her dad's murder conviction is overturned. The new evidence seems to come out of nowhere and Nikki's life becomes a mess when he's released from prison. Because the dad who comes home is not the dad she remembers. And he's desperately obsessed with finding out who framed him—and why.




As her dad digs into the seedy underbelly of Vegas, the past threatens everything and Nikki is drawn into his deadly hunt for the truth. But in the city of sin, some sinners will do anything to keep their secrets, and Nikki soon finds herself playing for the biggest gamble ever—her life.




Five years ago, Abby Booth's mom, co-host of a ghost hunting reality show, went missing while filming in a 'haunted' cave in Arizona.




Since then, Abby's life has all but fallen to pieces, most notably because of her dad's deep depression and how they've drifted further and further apart.




But now, at seventeen, Abby has decided that things will change. She plans to go to the same cave where her mom and the crew went missing and to find out, once and for all, what happened there.




With the help of the co-host's son Charlie and two of his friends, Abby sets off on a quest for answers…but what the group ends up finding, what they stumble across in that dark, primordial cave in Arizona, is nothing they could have ever imaged.




Abby was investigating a possible haunting… she never expected that there could be something worse.