Delightful Discoveries are books that I have discovered recently... old, new, just released... from blogs, Goodreads, libraries, friends, or bookstores.

With a whip-smart narrative reminiscent of HBO's Girls, Danielle Younge-Ullman's debut novel will have you laughing all the way to recovery.

Lola Carlyle is lonely, out of sorts, and in for a boring summer. So when her best friend Sydney calls to rave about the fun she's having at a luxurious Malibu rehab (it's basically a spa!) and reveals that the love of Lola's life, Wade Miller, is being admitted, Lola knows what she has to do. Never mind that her worst addiction is decaf cappuccino; Lola is going to rehab.

Lola fakes her way into Sunrise Rehab, only to discover she's actually expected to be an addict. And get treatment. And she has insane roommates, and an irritatingly attractive intake advisor, Adam, who's determined to thwart her at every turn. Worst of all is the strictly enforced NO ROMANCE rule.

Oh, and Sydney? Is gone.

Turns out Sunrise is more jail-like than spa-like, and it's going to take more than Lola bargained for just to get through the program.
Queen of Someday by Sherry D. Ficklin


ONE GIRL WILL BRING AN EMPIRE TO ITS KNEES...




Before she can become the greatest empress in history, fifteen-year-old Sophie will have to survive her social-climbing mother's quest to put her on the throne of Russia—at any cost.




Imperial Court holds dangers like nothing Sophie has ever faced before. In the heart of St. Petersburg, surviving means navigating the political, romantic, and religious demands of the bitter Empress Elizabeth and her handsome, but sadistic nephew, Peter. Determined to save her impoverished family—and herself—Sophie vows to do whatever is necessary to thrive in her new surroundings. But an attempt on her life and an unexpected attraction threatens to derail her plans.




Alone in a new and dangerous world, learning who to trust and who to charm may mean the difference between becoming queen and being sent home in shame to marry her lecherous uncle. With traitors and murderers lurking around every corner, her very life hangs in the balance. Betrothed to one man but falling in love with another, Sophie will need to decide how much she's willing to sacrifice in order to become the empress she is destined to be.




In a battle for the soul of a nation, will love or destiny reign supreme?







A sumptuous and epically told love story inspired by A Thousand and One Nights

Every dawn brings horror to a different family in a land ruled by a killer. Khalid, the eighteen-year-old Caliph of Khorasan, takes a new bride each night only to have her executed at sunrise. So it is a suspicious surprise when sixteen-year-old Shahrzad volunteers to marry Khalid. But she does so with a clever plan to stay alive and exact revenge on the Caliph for the murder of her best friend and countless other girls. Shazi's wit and will, indeed, get her through to the dawn that no others have seen, but with a catch . . . she's falling in love with the very boy who killed her dearest friend.

She discovers that the murderous boy-king is not all that he seems and neither are the deaths of so many girls. Shazi is determined to uncover the reason for the murders and to break the cycle once and for all.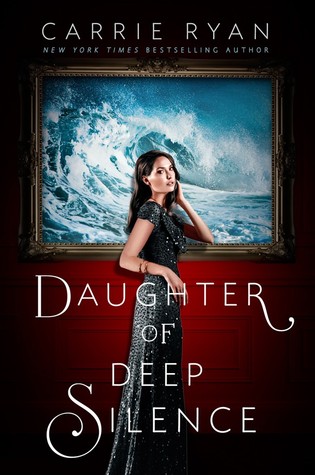 Daughter of Deep Silence by Carrie Ryan



A delicious tale of revenge and identity from Carrie Ryan, the bestselling author of The Forest of Hands and Teeth

In the wake of the deadly devastation of luxury yacht Persephone, just three souls remain to tell its story—and two of them are lying. Only Frances Mace, rescued from the ocean after torturous days adrift with her dying friend Libby, knows that the Persephone wasn't sunk by a rogue wave as survivors Senator Wells and his son are claiming—it was attacked.

To ensure her safety from the obviously dangerous and very powerful Wells family, Libby's father helps newly orphaned Frances assume Libby's identity. Frances has spent years in hiding, transforming herself into Libby, and she can no longer allow the people who murdered her entire family and Libby to get away with it. After years of careful plotting, she's ready to set her revenge plans into motion—even if it means taking down the boy she'd once been in love with: the senator's son.

The game has just begun, and Frances is not only playing dirty, she's playing to win.
Lisa Yee gives us her most fascinating flawed genius since Millicent Min.

Higgs Boson Bing has seven days left before his perfect high school career is completed. Then it's on to Harvard to fulfill the fantasy portrait of success that he and his parents have cultivated for the past four years. Four years of academic achievement. Four years of debate championships. Two years of dating the most popular girl in school. It was, literally, everything his parents could have wanted. Everything they wanted for Higgs's older brother Jeffrey, in fact.

But something's not right. And when Higgs's girlfriend presents him with a seemingly innocent hypothetical question about whether or not he'd give her a kidney . . . the exposed fault lines reach straight down to the foundations of his life. . . .