Feature Follow Friday is a weekly meme hosted by Rachel of Parajunkee and Alison of Alison Can Read!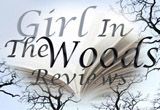 Q: Back to school. Create a reading list for the imaginary English Lit class you'll be teaching this semester.
A: Oh this is a fun one but a hard one. I really do read for the enjoyment so I will try to fit in some "good learning books" too.
2. The Running Dream by Wendelin Van Draanen

Whats on your list?