Top Ten things I adore and find joy in because I love books!
Jenn's Answer
This one sounds so much fun. So many delights I have.. some may seem strange but then again maybe not...
2
.
Holding a new book in my hands
, taking a deep breath, petting the cover, all while anticipating opening it up and diving in.
3
.
The feel of a library
. I just love the way it feels to walk into a library. So many books. So much knowledge. A bunch of awaiting adventures. All at my fingertips.
4
.
Discovering a new used book store
. The smaller, the older, the better. I love the ones with natural wood still through out the store. Wooden staircases and open second stories that look down on the first floor. Great view of all the ever loved books.
5
.
Finishing a favorite series
and then having all the pretty books of said series sitting in my shelf. All pretty like.
6
.
Magnetic bookmarks
. In every shape size and color. I love to collect them.
7
.
When A book I have read and loved gets turned into a movie.
I know some don't like this but I do. I never compare. I enjoy them as two separate things. SO I can have more of my beloved characters and loved story.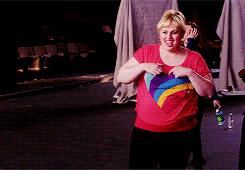 8
.
Finding other fangirls of my favorite reads.
Talking about them and rehashing every moment of that read.
9
.
A long anticipated book is released on audio
on book release date work and totally drown in the story.
10
.
All the bookish things.
Socks, notebooks, home decor, jewelry... all of it... all the bookish things.